Our rating and review of the Adidas Metalbone Youth 3.1 is summarized in that it is a very well developed racket with extra control but also power. It is a racket that is very suitable for those who play at a higher level.
Adidas new padel rackets are not only really aesthetically pleasing, they also have a really good quality. The price level is neither the lowest nor the highest compared to competitors.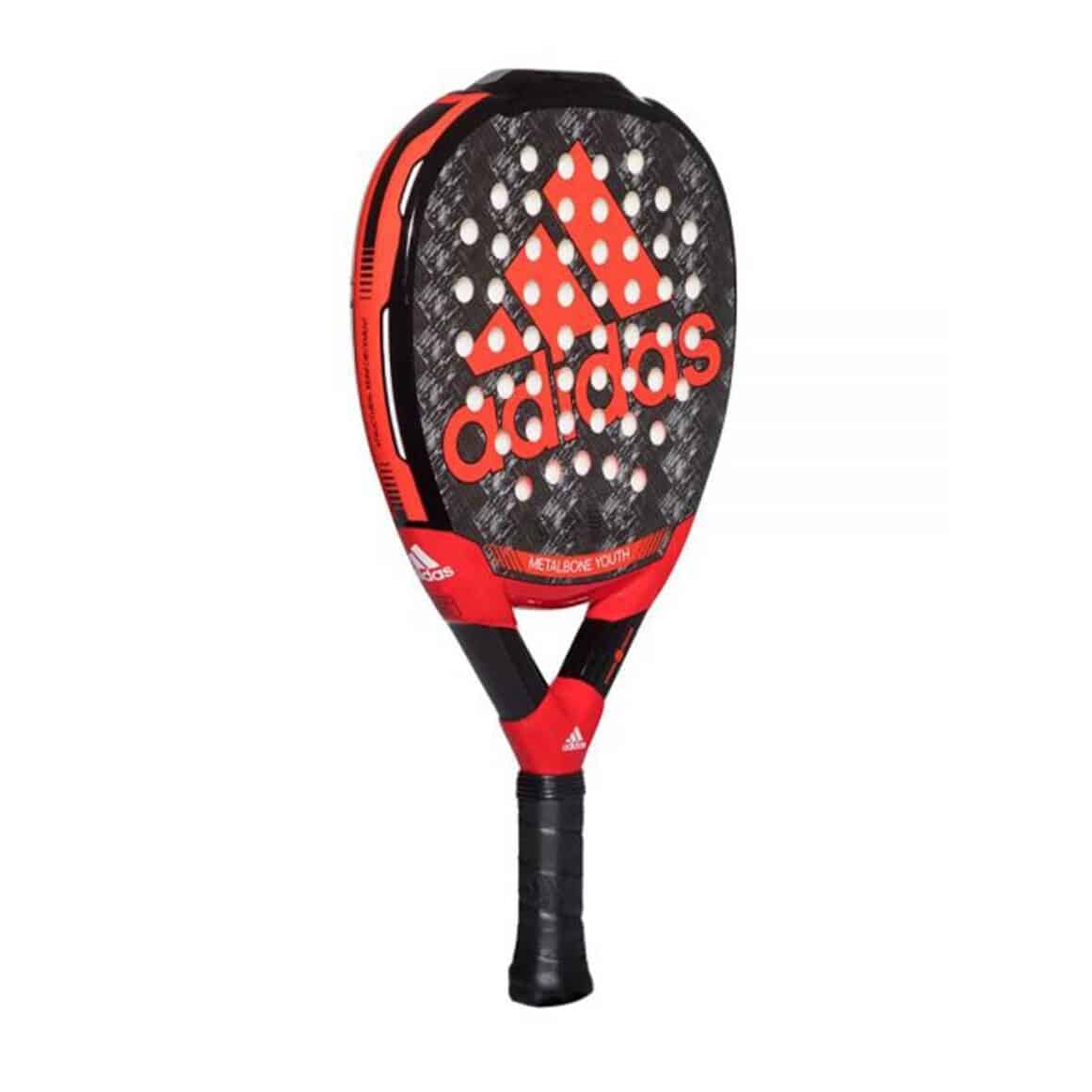 Adidas Metalbone Youth 3.1 characteristics
Below we review the Adidas Metalbone Youth 3.1 and the racket's features. In addition to the features, the racket is aesthetically beautiful with fine lines and nice coloring.
| | |
| --- | --- |
| Rackets specifications |   |
| Brand | Adidas |
| Shape | Diamond shape |
| Balance | High |
| Game type | Offensive |
| Game Level | Advanced |
| Weight | 330 – 345 g |
This racket for juniors has been made stronger and more stable with Octagonal Structure on the top of the racket and above its handle. This will give the player some extra speed and power in the strokes. The hitting surface is a little softer with fiberglass and a soft core with Eva Soft Performance.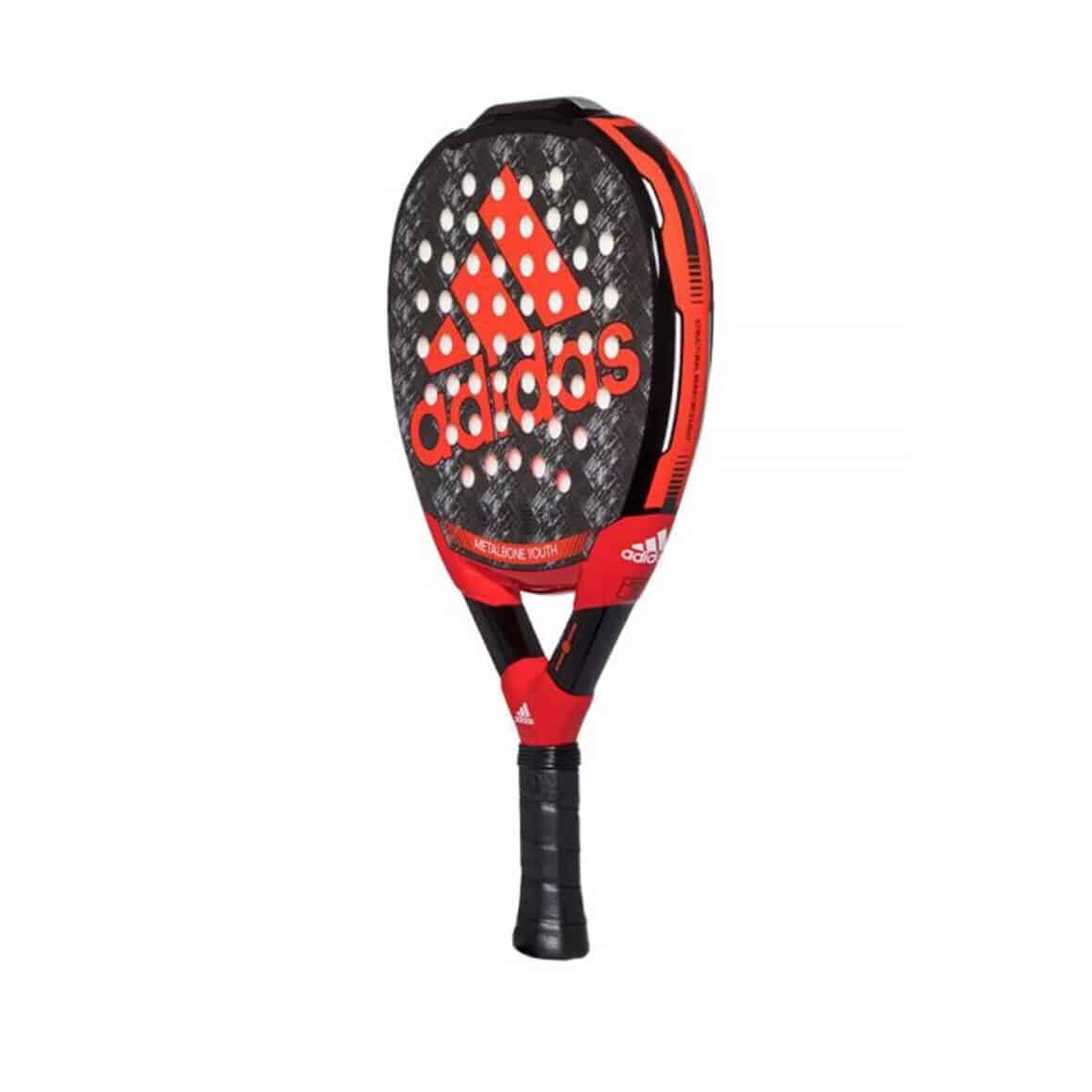 The balance point has been placed a little higher up on the racket, which will give better power when you want to attack more in your padel game. Also more power for those who like to stand in front of the net and surprise the opponents with powerful smashes.
Diamond shaped racket with high balance is more of the strong factors to support the offensive game. The sweet spot on this model is higher up on the racket, which is an advantage for creating more powerful ball hits with good control.
The Metalbone Youth 3.1 is of the harder character with respect to it being reinforced with octagonal strands of carbon fiber as well as the diamond shape, high balance point and sweetspot. The hitting surface is a bit softer, as it is made of fiberglass material, but it can still be a good help in offensive play and at the same time it will give the player more support when forced into defensive play.
What level of player is the Adidas Metalbone Youth 3.1 suitable for?
This model is designed to provide younger padel players, who have reached a higher level, with more support to continue developing. The player needs to be at a more advanced level to get the most out of the features of this racket model.
Is the racket best suited for offensive or defensive play?
It is most of all a racket for offensive play, partly because of the diamond shape and the high balance point. These characteristics are most useful when you want to attack with powerful balls and preferably with the occasional smash, which can knock opponents out or force them to move quickly on the court.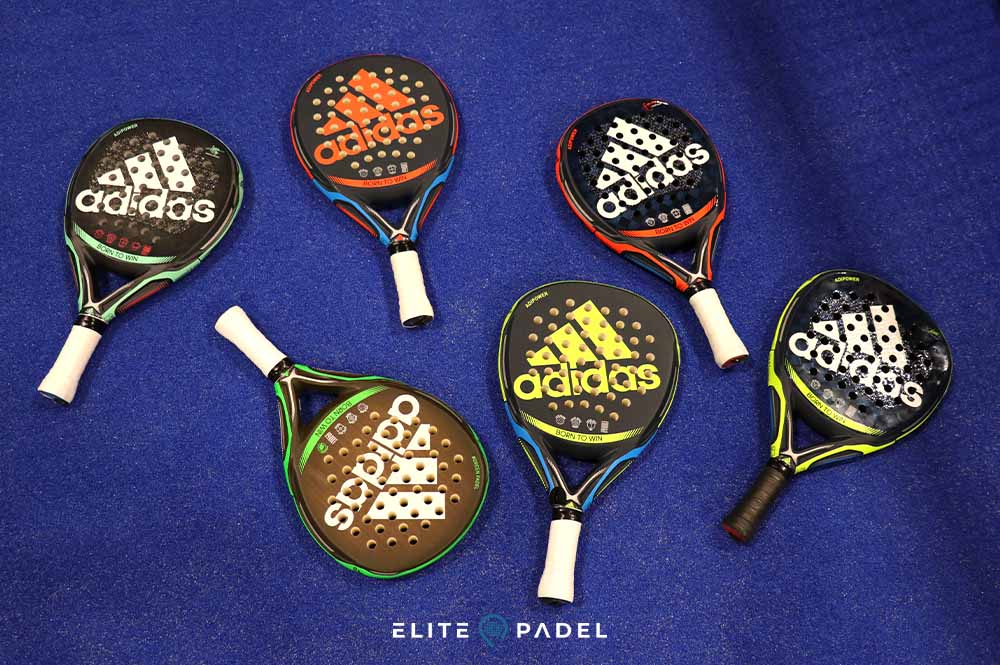 Information about the Adidas brand
Adidas is a well-known brand that for many years has delivered very good quality in clothing and equipment for several different sports on the market. This is also seen with their equipment for the sport of padel. Adidas always works to offer good quality and all their collections of padel rackets promise a range large enough that there will always be at least one model for every player.
Read more about the Adidas padel racket and our other reviews.
Compare racket with other models
Benefits of Adidas Metalbone Youth 3.1
It is a relatively light racket with its weight of 330-345 grams, which makes it feel more gentle on your muscles when swinging in the air. When hitting the ball, the Octagonal Structure helps to maintain power and balance.
Offensively, you can get a lot of help to create both speed and power in the balls, thanks to the diamond-shaped model and with a high balance point. Extra help is provided by its sweetspot, which is positioned higher up, although it is slightly small.
Although the fiberglass material is slightly softer than other materials that can be chosen for the racket for offensive play, this material gives the player support when forced into a defensive game.
The sweet spot of the racket may feel too small for some players. It depends on how confident you have become in hitting the ball. The hitting surface is sometimes not hard enough, but at the same time it provides a little more help in the offensive game.
Our review for Adidas Metalbone Youth 3.1
Our overall verdict and review is that the Adidas Metalbone Youth is a pretty hard to play racket that comes with a lot of power and balance. The racket is diamond shaped which means it has a smaller sweetspot compared to a round racket. It is thus best suited for those who have played more and feel comfortable getting right to the ball in your strokes.
There is also room to develop with the racket which makes the Adidas Metalbone Youth 3.1 also suitable for those at a higher level.
Disclaimer
All opinions given by Elitepadel and our writers are subjective and you may not agree. Elitepadel.se is a free platform for you as a visitor and is instead funded through collaborative links to our partners. You as a visitor are not affected by these links.