Our rating and review of the Head Graphene Touch Delta Pro Power can be summed up in the fact that it is a good racket that suits the more offensive player. It is a racket that is very suitable for those who play at a more advanced level as the racket requires a very good technique from the player.
 If you are interested in an advanced racket that can give you the absolute edge when it comes to the offensive game, then the Head Graphene Touch Delta Pro Power could be the right choice for you and your development.
Head Graphene Touch Delta Pro Power characteristics
Head has succeeded in producing the ultimate power racket for the skilled player to get maximum power in offense. With this racket, you will be able to hit the ball out of the cage no matter where you happen to be on the court, without having to lose control. This is a very manageable racket for the technical player that you will be able to have a lot of fun with.
It is made from the highest quality materials, which will impress even the most demanding players. Everything is designed for maximum durability and comfort. 
You'll find plenty of new technology in this racket, such as CHIP technology that carefully measures hole placement in a pattern that contributes to a maximized sweetspot, the result of which is proper stability and control when you hit the ball. In addition, the racket comes with a rough surface layer to give you the best possible grip on the ball, allowing you to create effects you never thought possible.
The design is really neat, we like the classic color choice that is at the same time elegant and discreet. The combination of shades of grey, from really dark to really light, will most certainly go down well with many people.
Specifications
Information about the racket
Player performance level: Advanced
The frame, as well as the hitting surfaces, are made of the new material Graphene. Graphene is the material of the future because nothing comes close to either its extreme durability or its light weight that tends to make a spring seem lead-heavy.
This design ensures uncompromising speed and power in your heavy strokes while demonstrating impressive durability. Graphene Touch, the variant used here, improves the racket's vibration dampening and provides a more comfortable, forgiving feel while reducing the risk of injury. 
Flexible Chassis ensures that the frame and inner core blend into one, providing an enlarged sweetspot that feels great on the court.
The core is made of Power Foam, a type of memory foam that instantly recovers its shape on impact and ensures the ball rebounds with maximum force so you can put real pressure on your opponents.
As expected, this diamond-shaped racket comes with a high balance. High balance is what best suits those who have an offensive style of play and like to dominate matches with heavy overhead shots and quick movements. It's all about being able to control the high center of gravity, players who don't have a lot of experience may find it difficult to control the ball with this type of racket balance.
You'll find a diamond-shaped racket with a high balance, and a weight of around 375 grams. When it comes to weight, it may seem like there are very few differences between one racket and another, but every little gram matters. This weighs slightly more than many competing rackets, and that adds that little bit extra when it comes to power. 
Top-heavy rackets like this create a lot of leverage when you swing the racket overhead, ensuring that your smashes will be nearly impossible for opponents to respond to. On the other hand, it does place greater demands on your technique and speed, which is why diamonds are a better choice for advanced-level players.  
The Head Graphene Touch Delta Pro Power is a hard racket, designed from start to finish to deliver speed, explosiveness, and power. A stiff and stable frame has been complemented by a hard foam core and then the whole frame and hitting surfaces have been covered with Graphene. For the aggressive player, it doesn't get any better than this.
What level of player is the Head Graphene Touch Delta Pro Power right for?
This is a racket aimed at competitive and high level players, who want a top-of-the-range racket with the latest technology that allows them to get the most out of an aggressive and dynamic style of play. 
They will find here a racket that provides free rein to destructive ball play and spectacular strokes that will attract a lot of attention on the court. What is needed for the racket to perform to its full potential is a technically skilled player who bases their game on speed and power, and wants to settle scores in a sensational way.
Is the racket best suited for offensive or defensive play?
Without a doubt, this is the model for those who want to dominate matches with a powerful and explosive game, but without sacrificing control and precision. It's worth mentioning that it's a racket that in no way gets shortchanged in other game situations, you can absolutely defend in the corners, make delicate lobs, and skillful placements with it too. 
On the other hand, the offensive qualities are meant to outshine the defensive ones, as both the choice of materials and the shape suggest this. The high balance and hard hitting surface will put really good speed on any ball, whether you're up front at the net or further back in the corners. You'll have a blast when you get into fast-paced ball duels or have the chance to smash the ball. 
Brief information about the brand
Head is an American brand based in Amsterdam, which has been at the forefront of materials, design, and innovation since its inception in 1950.
Not only do they offer equipment for racket sports such as tennis, padel, and squash, but winter sports and water sports are also part of their range. They aim to always put the user first, therefore, they have a very wide range so that professional players, as well as hobbyists, can find the right equipment for their level.
When it comes to padel, at Head you will find a racket for every match, every style of play, and every level of play.
No matter which compartment you fall into, you will always find equipment with the latest technology and the ultimate material choices, to suit every player's individual needs. Every season they surprise you with new refinements and constant improvements, which is why many of the big names at the WPT – such as Sanyo Gutierrez – have faithfully used their products year after year.  
Benefits of Head Graphene Touch Delta Pro Power
Head has designed a racket that won't go unnoticed, and will almost certainly be the first choice of many offensive players. The enlarged sweetspot makes it more forgiving than you'd really expect from this type of racket, and the comfort is also above expectations thanks to the Graphene Touch's effective vibration dampening properties.
The memory foam in the core also contributes to a more pleasant ball feel. The incredible speed you can then get in your strokes makes it an awesome option for any dynamic player who wants power as their trademark.
Plus / Minus
Summary of our review
Difficult racket to play for beginners as the racket weighs a lot and also requires a good technique
It's not a racket that just any player can handle, it places demand on the person who grips it – mainly on technique, but also speed as it weighs a bit more than other options. However, once you learn how to handle it in the best way, you can start enjoying a really awesome attacking game that is sure to attract attention.
Follow Elitepadel on Youtube!
We publish everything from video reviews where we test and compare different products to tips on how to become a better padel player.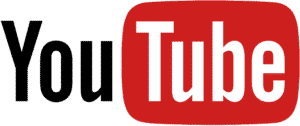 Head Graphene Touch Delta Pro Power Reviews and Ratings
Below we have collected reviews for the Head Graphene Touch Delta Pro Power online. 
4.6 out of 5 by a product review on Racketspecialisten.se
Summary of our Head Graphene Touch Delta Pro Power rating and review
Our overall verdict and review of the Head Graphene Touch Delta Pro Power is that it's an awesome racquet for anyone looking to take the next step in their offensive game. This racket also has an enlarged sweetspot that makes it more forgiving than you would really expect from such an advanced and offensive racket as this particular one. 
Comfort is also an additional focus for the Head Graphene Touch Delta Pro Power as the racket has an effective vibration dampening feature. Head has truly created a favorite among players who like to play offensively. The Head Graphene Touch Delta Pro Power is a diamond shaped racket that is top heavy which in turn provides incredible speed on the ball and especially a lot of power in the overhead strokes.
On the material side, the Head Graphene Touch Delta Pro Power is made of Graphene which is the material of the future where no other material comes close to its extreme durability and light weight but still generates a surprising amount of power. 
The Head Graphene Touch Delta Pro Power is also built with a Flexible chassis which ensures that the frame and the inner core of the racket blend together and provide an enlarged sweet spot. The core consists of a material called Power Foam and has the property of instantly regaining its original shape after ball impact which ensures that the ball rebounds with maximum power.
Disclaimer
All opinions given by Elitepadel and our writers are subjective and you may not agree. Elitepadel.se is a free platform for you as a visitor and is instead funded through collaborative links to our partners. You as a visitor are not affected by these links.