Our verdict and review for the Adidas Green Padel after testing the racket is that it is an awesome racket for the balanced player who likes to play with lots of control and is at a Beginner – Intermediate level. This racket also has a round shape which gives you more defensive and control qualities.
Adidas new padel rackets are not only really aesthetically pleasing, they also have a really good quality. The price level is neither the lowest nor the highest compared to competitors.
Mikael at Elitepadel has tested rackets from the brand Adidas. In this video you can see us test play and review the Adidas rackets.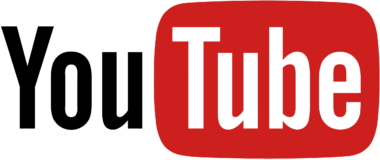 See our test and review on Youtube!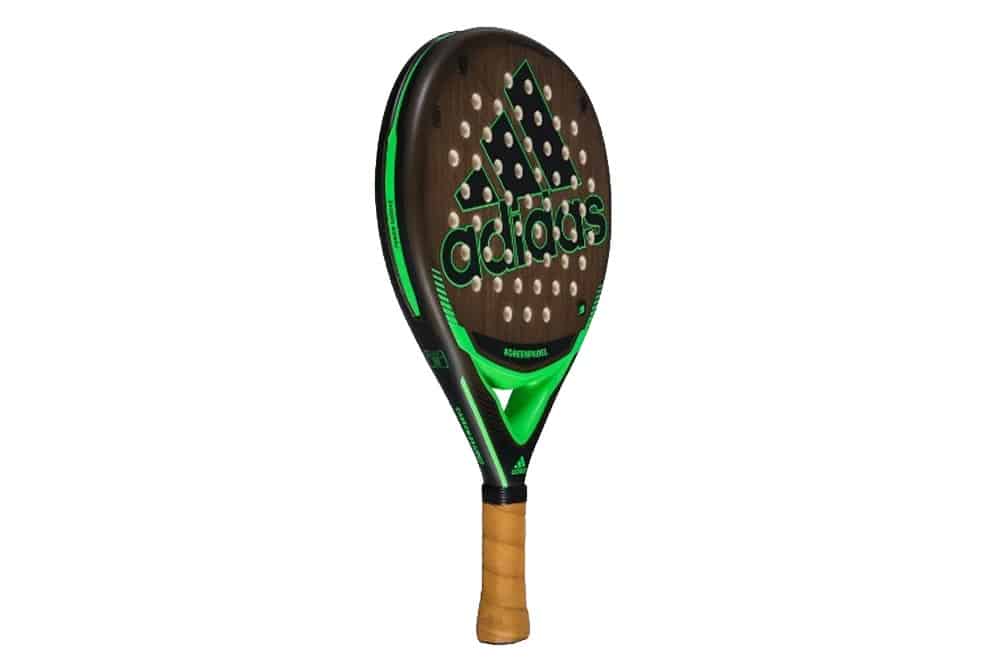 Adidas Green Padel characteristics
The Green Padel is a prime example of Adidas' constant innovation in sports equipment – this is the market's first eco-friendly padel racket, as it is made from sustainable materials. Not only that, but for every racket sold, Adidas will plant 3 km² of rainforest. In other words, it allows you to win two matches at the same time – both yours and the planets!
It's a great racket for any player who has recently discovered how much fun it is to play padel, the rounded shape and soft materials make it an easy-to-play and forgiving racket with a substantial sweetspot. With this racket, it doesn't matter if you happen to hit a little further out towards the frame, you can still get a nice ball placement. Even skilled players who like to use easy-to-handle models that provide nice control will like the Adidas Green Padel.
The color scheme obviously comes in various brown and green tones to represent its eco-friendly origins, with the classic Adidas logo in the center. The face of the racket has been designed to look as if it were made of wood.
| | |
| --- | --- |
| Rackets specifications |   |
| Brand | Adidas |
| Shape | Round |
| Balance | Medium |
| Game type | Control |
| Game Level | Beginner – Intermediate |
| Weight | 365 g |
The frame is a strong and sturdy construction made of hard carbon fiber, the material that guarantees maximum durability when it comes to padel rackets. It is also reinforced with Power Groove technology.
As in most rackets, the core is made of EVA foam, in this case, Soft Performance, which, as the name suggests, is a soft foam that gives you the best possible control over the balls, better speed even if you are not yet hitting hard yourself, and is gentle on your joints thanks to the extremely good absorption of the vibrations caused by the ball.
The racket has a revolutionary hitting surface made of the innovative Flax Fiber, which is a 100% recyclable and biodegradable natural fiber, giving you a soft ball hit with maximum comfort. Flax Fiber is a very exciting material choice with special properties. If we compare it to fiberglass, which is often used for the hitting surface in this type of racket, Flax Fiber is both stiffer and more durable despite having a lower density.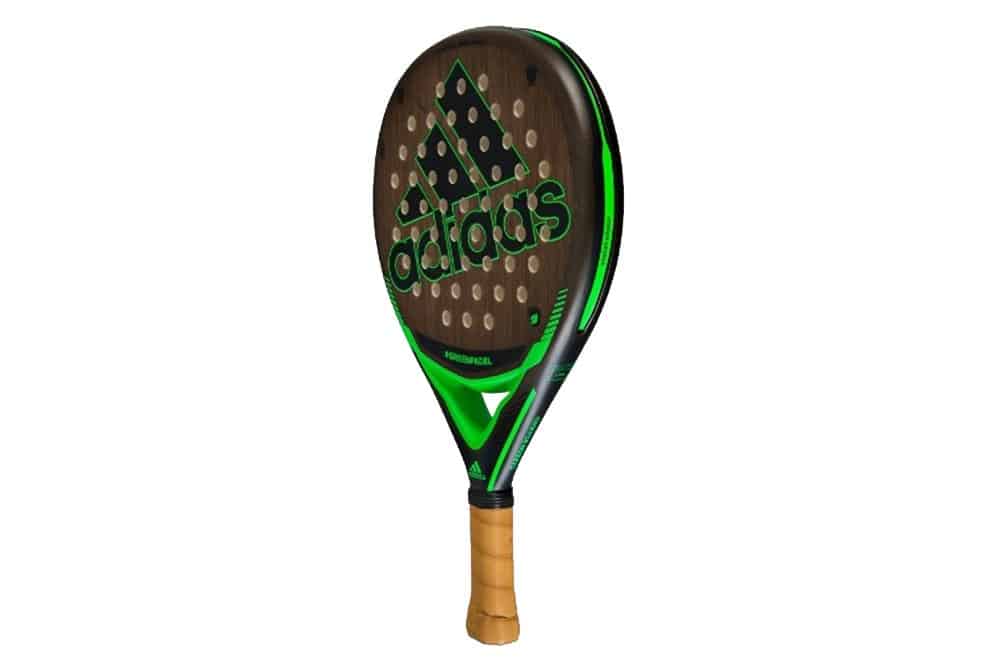 Green Padel has a medium balance, 265mm, which means that the racket's center of gravity is placed in the middle of the racket. Round rackets traditionally have a low balance, close to the grip, which makes them very easy to handle. 
The disadvantage of the low balance is that it is not as effective in the offensive, it is difficult to get power and explosiveness in the air game when the center of gravity is so close to the hand. This is precisely why Green Padel has chosen to raise it a bit, to make it more versatile and feel more comfortable when you're closer to the net.
This is a racket designed to be an easy to play and forgiving racket, so the round shape is the obvious choice. A round racket provides by far the largest sweetspot, ideal hitting surface, which is a big plus when you're not yet that experienced on the court. A very good choice to take your game to new heights.
We classify Green Padel as a medium-hard racket. The frame is stiff and stable thanks to its carbon fiber construction, and the EVA Soft Performance core is great for control, comfort, and nice speed. 
The new and exciting Flax Fiber hitting surface, on the other hand, is the hard part of the racket. It ensures good speed by harnessing the power of your stroke, but at the same time gives you that nice feel when hitting the ball, something that few other rackets can boast. The advantage of a racket that's neither soft nor hard is that it's more versatile. 
A harder racket will be more explosive and powerful and can provide razor-sharp precision but less control. A softer option will provide awesome control and comfort in the strokes but will be more difficult to use on the offensive. Green Padel offers the best of both worlds.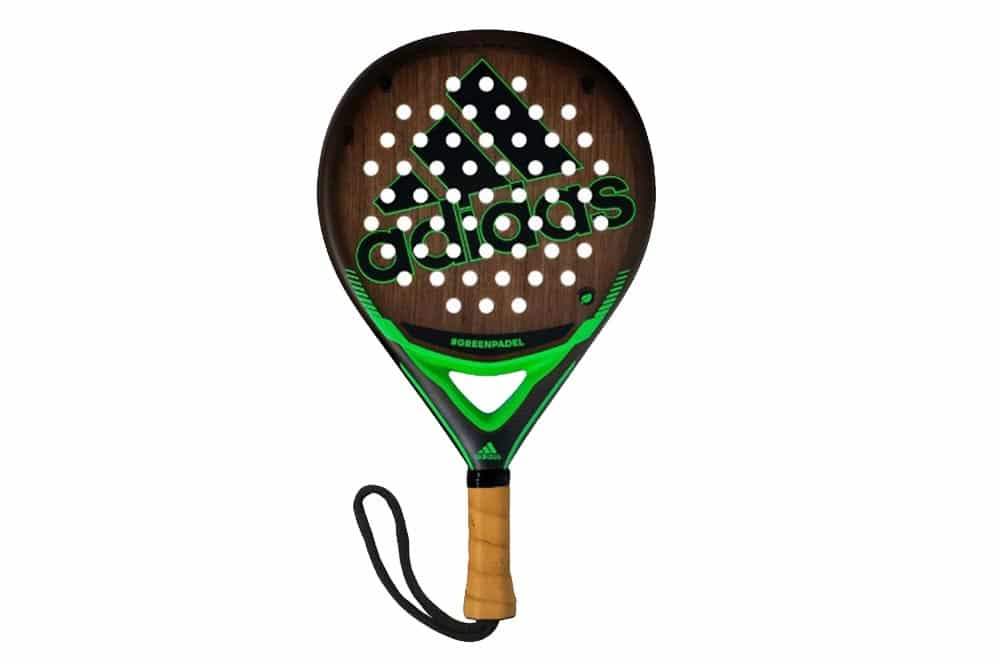 What level of player is the Adidas Green Padel suitable for?
The Green Padel is designed for new players as well as skilled amateurs, but also players at a higher level who prioritize control and easy-to-play rackets will appreciate this model.
The slightly higher balance makes it a round racket that works nicely even when it's time to attack the net, and the delightful ball feel the core provides ensures you'll be able to place your shots exactly where you want them. What's golden for new players, of course, are the forgiving qualities of Green Padel that are a result of the soft core and large sweetspot.
Is the racket best suited for offensive or defensive play?
Green Padel is first and foremost a racket that prioritizes control, designed for players who want the confidence of always being able to deliver good returns whatever the game situation. However, the medium balance makes it easier and more effective also in front of the net, in fast volley duels, and in the overhead game. 
It could therefore be used equally for all-round players. A versatile racket like this is always a good option when you're new to padel – you probably don't have a defined style of play yet and you want to be able to practice the right technique in all types of strokes. Then once you've become a bit more experienced, you can consider whether you want to switch to a more specialized model.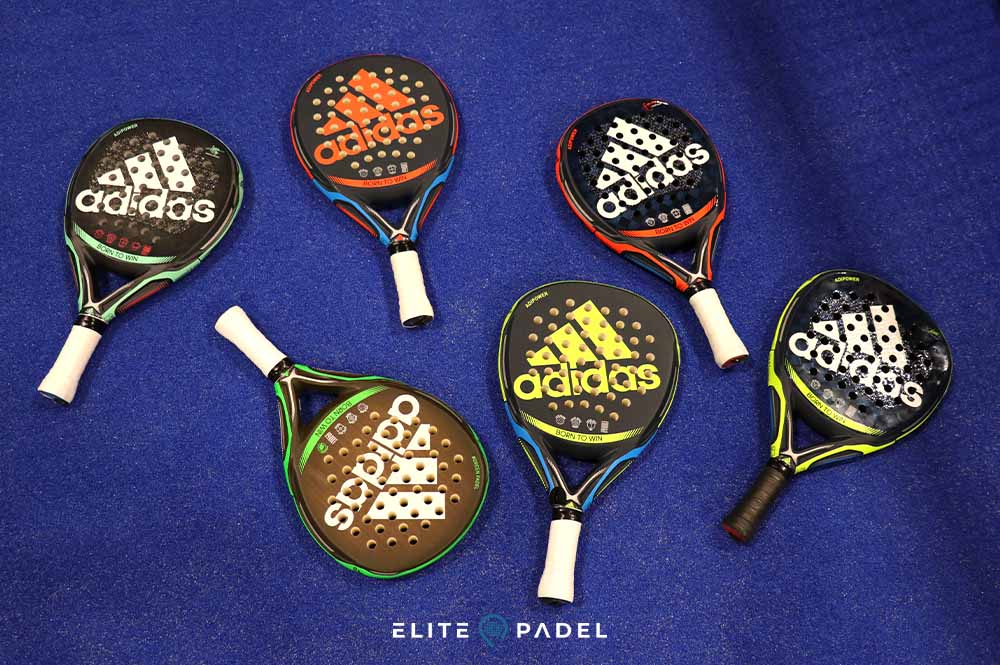 Information about the Head brand
Adidas is a German company that, since it was founded in 1949 by Adi Dassler, has rapidly developed into a world leader in all areas it has chosen to manufacture sports equipment for. You'll find everything you need no matter what your favorite sport is, and although they initially specialized in footwear, they now also offer rackets, clothing, and accessories for most sports for both professionals and amateurs.
Adidas has really invested in padel over the last few years, and always manages to surprise us with a new collection every season – and so it did for 2021. In the new collection of rackets, you will find a combination of the latest technology, the latest designs, and the best materials to ensure that you will always find a model to suit your style and level of play. Adidas has several of the top names on the WPT as loyal users, including Ale Galán, Sebastian Nerone, Marta Ortega, and Alex Ruiz to name but a few.
Read more about the Adidas padel racket and our other reviews.
Compare racket with other models
Benefits of Adidas Green Padel
First of all, we want to give Adidas a shout-out for their eco-friendly and sustainable initiative for a greener planet. The more areas reusable and biodegradable materials are adopted in, the more pressure will be put on other industries to think more climate-smart. We are convinced that this will soon be a trend that more and more manufacturers will follow.
As a player, you will find at Green Padel a comfortable and versatile racket that will allow you to develop at your own pace. It will always give you the best conditions to perfect your technique in all types of strokes all over the court.
It offers a really good mix of speed, comfort, control, and precision – all qualities that are absolutely essential when you want to move up in the sport. The fine sweetspot will give you a helping hand when you need it most, so you'll always have the ability to hit back seemingly impossible returns.
The racket offers great features for practicing really good technique in all facets of the game, and a hitting surface with a textured surface would have made it easier to get a grip on the balls to nip in bandejas and stop balls, for example, in the best possible way.
Disclaimer
All opinions given by Elitepadel and our writers are subjective and you may not agree. Elitepadel.se is a free platform for you as a visitor and is instead funded through collaborative links to our partners. You as a visitor are not affected by these links.