Our rating and review of the Head Flash Green can be summed up in the fact that it is a very easy to play racket that is great for the beginner who is just starting to learn the basics. The racquet is also very kind to the practitioner who has a slightly smaller budget. 
Follow Elitepadel on Youtube!
We publish everything from video reviews where we test and compare different products to tips on how to become a better padel player.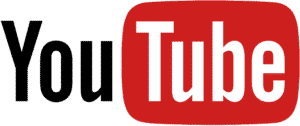 Head Flash Green characteristics
What we have here is one of the absolute top-ranking rackets in terms of quality/price ratio, a classic in a new guise that is gaining more and more followers every season. In this year's model, a more flexible and forgiving frame has been designed, where they have also managed to achieve a more durable racket thanks to the included frame protector that sits on top of the racket's head.
The Flash has a soft foam core that ensures maximum ball speed even if you don't hit excessively hard yourself, and it also almost completely dampens the annoying vibrations created when hitting the ball, making it a very popular option for players who tend to suffer from injuries.
This is an excellent choice for those who want to continue to develop their technique while at the same time being a racket that allows you to practice the best possible game on the court. It is lightweight and easy to handle, allowing you to have as much fun as possible in the cage – with this racket in a firm grip, you will be ready to face any opposition.
The design is modern and colorful, with a black background complemented by various shades of green and blue-green. Flash is also available in a yellow-green and a pink-blue design.
Specifikationer
Information about the racket
Shape: Drop format/Hybrid

Player performance level: Beginner - Intermediate
Soft Power Foam is what has been chosen for the racket's core, an elastic material that ensures the ball will be shot away at full speed, at the same time as it allows you to maintain control without annoying vibrations. A very gentle racket that allows you to spend many hours in the cage by reducing the risk of injuries such as tennis elbow.
The racket's frame has been made of lightweight carbon fiber with Innegra technology to make the racket even more vibration-damping and increase stability. Tailored Tube is the technology used to further reinforce the frame profile of the racket and provide more stability.
The thin carbon fiber layer provides a ball strike with both great feel and speed, to help you get the most out of both fast volley duels and precise positioning. A large sweetspot is the best insurance for maintaining control and precision even when hits are further out to the frame.
The Integrated Protector System (IPS) is the integrated frame protector that Flash has added, to ensure that the durability of the racket is as long as possible as it protects from scratches and impacts.
Like most drop-shaped rackets, the Flash has a medium balance, which Head has reportedly measured up to 265mm. This combined with a good-sized sweetspot makes it a very forgiving racket, perfect for new players who are still honing in on their technique. The centered center of gravity means that it puts good speed on the balls while easily keeping up with your movements.
This is an extremely affordable all-round racket, with a drop-shape and medium balance, to give new players as much versatility as possible. It's very balanced – providing good speed, power, and control. As the drop shape is a hybrid of the attacking diamond and the controlling round shape, it, therefore, provides a mix of both and is the right choice for players who like to switch between offense and defense and vary their strokes.
We classify Flash as a medium-soft racket. The flexible frame and soft foam core make for a racket that prioritizes control and comfort. This has then been complemented by the harder carbon fiber hitting surface to ensure the racket delivers more speed and power when hitting the ball. Perfect characteristics of an all-round racket.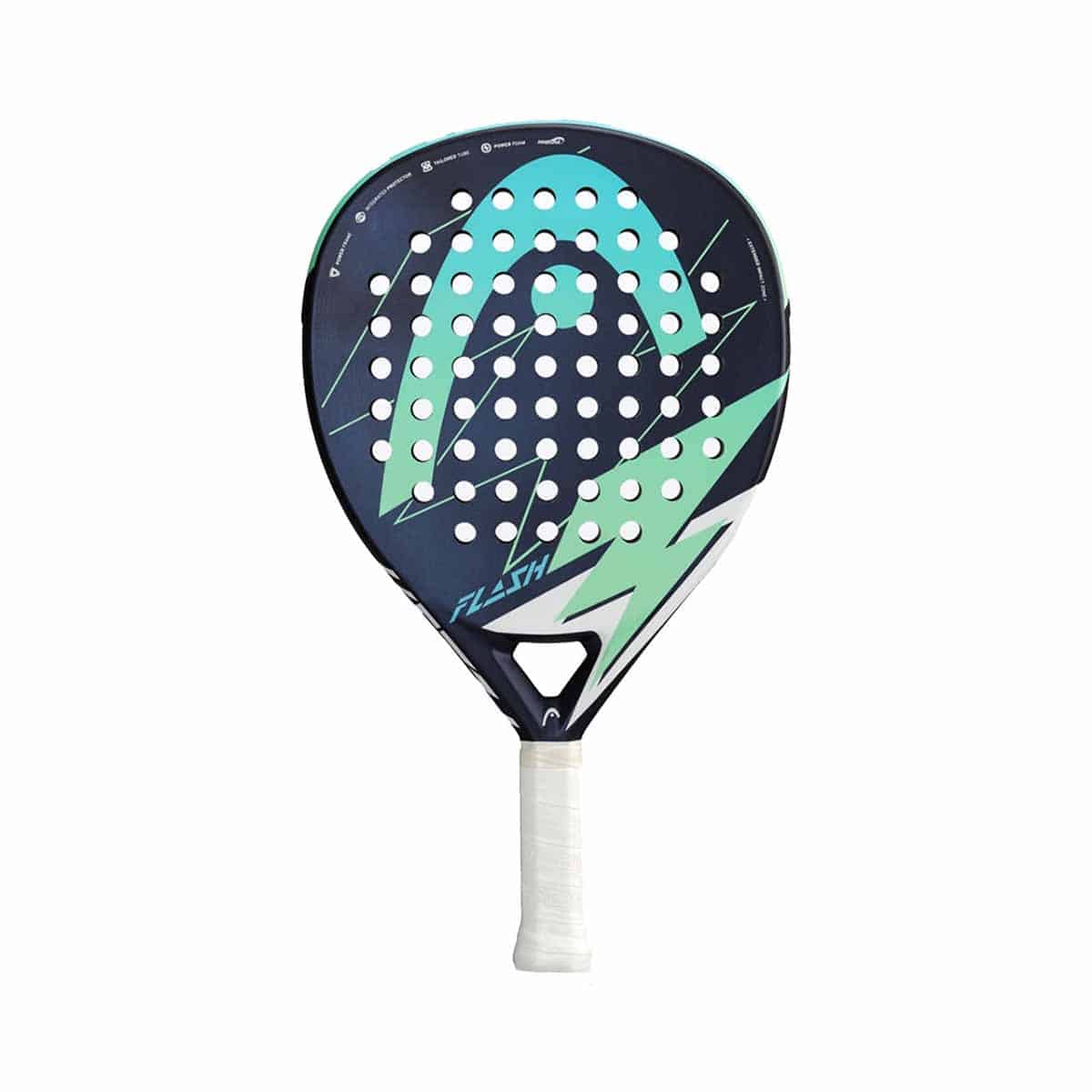 What level of player is the Head Flash Green suitable for?
The Flash is a versatile racket that is recommended for new players, as well as for recreational players who want an easy-to-play, gentle racket to develop their technique with. It is very important when you are new to the court as a player, that you use a racket that works well in all conditions and allows you to practice proper stroke techniques as you go along. If you then develop a more defined style of play, you can invest in a more specialized racket.
Is the racket best suited for offensive or defensive play?
The Head Flash Green is a racket for players looking for the perfect combination of power and control, an awesome all-round model that has most of what you could ask for in a padel racket. The flexible frame and explosive soft foam core ensure you get maximum speed and comfort from every stroke, while the carbon fiber hitting surface delivers precision. A great choice for those who like to take advantage of all types of strokes without letting any particular style of play limit your repertoire.
Brief information about the brand
Head was founded by aeronautical engineer Howard Head in 1950 in Maryland, USA, to improve the quality of the manufacture of downhill skis. Nowadays, it has evolved into one of the world's leading manufacturers of sports equipment for a wide variety of sports.
At Head, you can currently find everything from racket sports to winter sports and water sports. The brand is associated with the best choice of materials and the most creative designs, always offering exclusive products for all kinds of players – from professionals to amateurs.
Head manages to surprise us every season with their new collection of padel rackets. There is always something to suit all audiences, whatever their level and style of play.
The company's ambition is to offer the highest quality in all types of products, and innovative design and technology are the clear benchmarks. Many of the WPT's top players, including Sanyo Gutierrez and Ariana Sanchez, rely solely on the high standards that Heads rackets guarantee year after year.
Advantages of the Head Flash Green
This is an updated version of Head's classic Flash, which has been an extremely popular model for years because you get a lot of bang for your buck. Just as the brand has accustomed us to, they always use top-quality materials, even though this is not considered one of their premium rackets. This makes this model one of the absolute most popular on the market when it comes to players who still don't have much experience with padel.
Flash ensures that you always get the best conditions in every playing situation, as it provides you with both power and control. You'll be able to make powerful smashes and volleys, while defending yourself with delicate lobs and skillful placements from further back in the court. It's a racket that will really let you develop while you're having fun.
Plus / Minus
Summary of our review
Better choices for the player who already knows the basics
This is an extraordinary beginner's racket, providing just what is needed for every player to practice their technique and playing skills with all the resources available. However, for those who have gained experience and the basic technique is in their backbone, there are all-round rackets that are even more complete. Where speed and control are still balanced, but one or more notches higher, and variations that provide better impact on the ball for example.
Head Flash Green reviews and ratings
Below we have collected online reviews and ratings for Head Flash Green.
4.5 out of 5 from tengo.se
Our overall rating for Head Flash Green
Our overall verdict and review of the Head Flash Green is that it is an extraordinary beginner's racquet that is perfect for those who are still learning the basics. Head Flash Green is an updated model of its classic variant, Head Flash. This model has been very popular and well-liked, as you get a lot for your money.
This is definitely one of the most popular rackets when it comes to beginners who are still learning the basics.
We believe that whatever the Head Flash Green is designed to do, it meets the majority of the criteria required of a beginner's racket. You get a racket with many features at a very good price, as well as minor drawbacks for those who are only at a beginner level. 
Follow Elitepadel on Youtube!
We publish everything from video reviews where we test and compare different products to tips on how to become a better padel player.