Our verdict on the Adidas Metalbone is that it is a premium racket that is more advanced compared to many other rackets. Control and flexibility are just some of the benefits of this racket which is a great choice for those with a little extra money to spend.
As soon as you grab an Adidas Metalbone, you will feel the very high quality. There is no doubt that the Adidas Metalbone is by far one of the finest padel rackets in the sport.
Adidas Metalbone characteristics
This is Spanish WPT star Ale Galán's racket, which he helped develop to create a model that perfectly suits his aggressive, dynamic style of play. If you dream of playing like Ale, then this is undoubtedly the racket to go for.
The big news with this racket is Adidas' new invention Weight & Balance. An innovative weighting system that allows you to choose whether you want a heavier or lighter racket, while the balance can be moved higher or lower. This means you can change your racket depending on the type of resistance you have, whether you want even more power in the smashes and overhead game or go for a little extra control and comfort with a lower center of gravity.
Being an oversized racket, it has a larger sweetspot than other, similar models, which has also been improved in this new version of the Metalbone. Here, you know that the ball will always end up exactly where you want it, even if the hit isn't 100% clean.
You'll also find the new Octagonal Structure technology, a new octagonal frame structure that provides more stability, strengthens the construction, and, therefore provides longer durability.
The design is unique with an industrial aesthetic. The iron grey and black background compliment each other and mimic a metallic, textured finish. The Adidas logo is well-sized and centrally placed, with black lettering and red outlines to give a small but necessary pop-of-color. 
Specifications
Information about the racket
Weight: 350 g (+/-10) in addition personal choice + 4-12 g
The German brand presents an incredibly sturdy and stable racket with a frame made of 100% carbon fiber and, in addition, it has invested in a hitting surface consisting of a carbon fiber fabric, reinforced with aluminum, to provide extreme durability and maximum power in every single stroke. The surface is topped with Spin Blade, for optimal impact and spin on the balls.
The core of soft EVA foam provides flexibility, control, and much better comfort than rackets that are hard all the way through. EVA is a foam that comes in all kinds of firmness, and that's one of the reasons it's become so popular – you can customize it to get any effect you want. It has long been used as a shock-absorbing material in shoe soles, but nowadays it's a firm favorite in any high-end padel racket.
What's really worth going into more detail about is the new Weight & Balance system. Here, as usual, Adidas is at the forefront by producing a racket whose characteristics you can adjust for each match if you wish. The Metalbone has six small, removable screws in the frame, each weighing 2 grams.
You can therefore choose whether you want to play with a lightweight racket – without the weights, the weight of the racket is around 350 grams – or, how much you want to increase the weight depending on how many screws you use. You can also choose whether to put the weights closer to the grip for a lower center of gravity or put them towards the top of the racket for maximum explosiveness.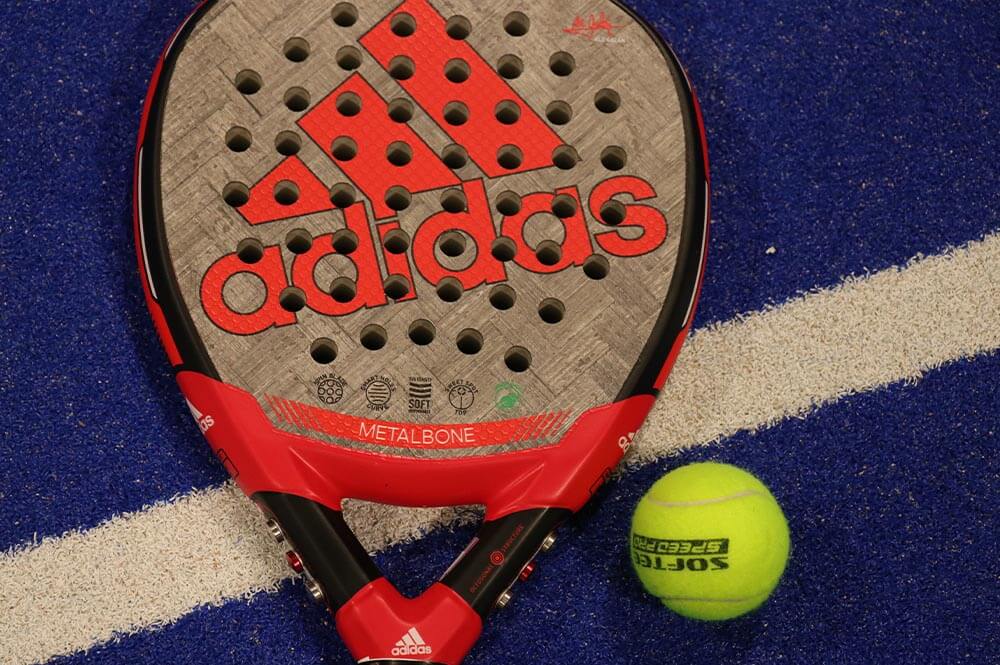 Adidas explains that the balance is 285 mm, a high center of gravity that provides the perfect leverage for you to impress both fellow players and opponents with explosive smashes.
Diamond-shaped rackets like this are the perfect attacking weapon. The high center of gravity makes it easy to swing overhead and get real pressure in your strokes to put pressure on your opposition. The Metalbone is an oversized racket, so it's a little bigger than usual, and the advantage of this is mainly that the sweetspot is substantial, so you won't lose control even though you're hitting further out towards the frame.
The carbon fiber frame and hitting surface have the necessary hardness that a racket used for offense requires. Many thought that Adidas would use the same hard EVA foam in the core here as the Adipower series has, but to our surprise, they chose to use EVA Soft Performance instead – a material usually applied in rackets for the style of play that seeks more control. The result is an aggressive and powerful racket but with a softer feel, better comfort, and greater control. In short, this is a racket that allows you to dominate in all types of playing situations.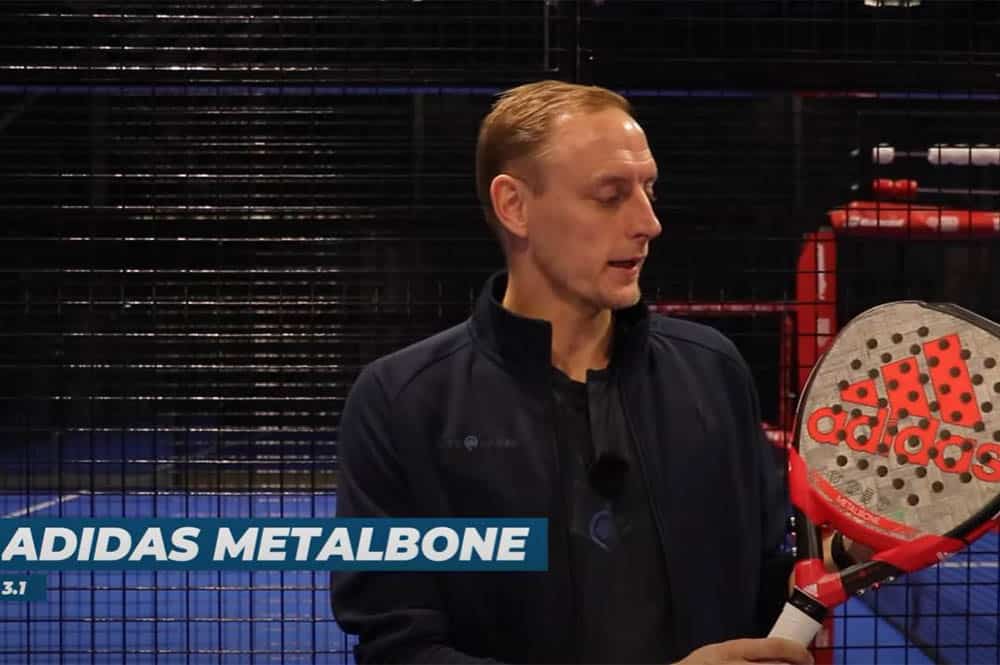 What level of player is the Adidas Metalbone suitable for?
Despite being a customizable racket, it is designed for the skilled player who already has a good technique. Hard rackets always place higher demands on that particular technique, in exchange for extra speed, and although the core is softer and the sweetspot a little larger than normal, it won't perform at its best in the hands of a player who is still developing their technique.
Is the racket best suited for offensive or defensive play?
It is without a doubt a racket for the player who wants to dominate his matches through a powerful attacking game. Both the hardness and the balance make for aggressiveness and precision, but thanks to the slightly softer core, it offers really nice comfort and better control than many similar models. In case you're more of an all-rounder player, you might want to take a closer look at the Metalbone CTRL, which isn't as attack-oriented but shares other key features.
Brief information about the brand
Adidas has surprised again this year with its new collection of padel rackets. The German brand has invested a tremendous amount in this sport in recent years and has quickly developed into one of the most sought-after manufacturers in padel as well. Many of the world's top players use Adidas for rackets as well as for shoes, clothing, and other accessories.
The founder of Adidas, Adolf "Adi" Dressler, together with his brother Rudolf, started manufacturing football shoes already in the 1920s in Germany and then developed models for other sports as well. The brand became even more famous in the 1930s when many German athletes won Olympic medals with their sports shoes, but after the Second World War the two brothers decided to go their separate ways – in 1949 Adi founded Adidas, while Rudolf started Puma. 
Football has long been the German brand's main emblem, they have been the official supplier to the German national football team for many years and sponsor several of the world's most prominent club teams. Over the years, their sports equipment has become as prominent in virtually every conceivable sport, such as football, offering everything from exclusive and high-tech products as well as the most affordable variants for the hobby athlete. 
Advantages of the Adidas Metalbone
It's a weapon of a racket that a player in offense will never want to let go of – just the fact that it's Ale Galván's signature racket says it all. It delivers maximum power and precision at all positions, and thanks to a well-sized sweetspot, it doesn't matter if you get a hit a little further out towards the frame.
The combination of power, control, and comfort means it delivers in every position, and the rough surface gives it a great impact on the ball. A big plus for the ability to customize it as needed, here Adidas have really outdone themselves and proven why so many WPT stars want to use their rackets.
Plus / Minus
Summary of our review
A very good racket for the experienced with good technique

Racket just for you who want to play offensively and dominate the game

Large sweetspot that gives you maximum power and precision

Unfortunately it comes with a more expensive price tag
As long as you are a skilled player in offense and have a good dynamic playing style there really are no cons to this racket, you won't miss a thing. It is not the best option for new players, where the CTRL model variant is much better suited. 
Follow Elitepadel on Youtube!
We publish everything from video reviews where we test and compare different products to tips on how to become a better padel player.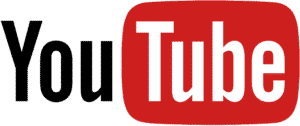 Our overall review for the Adidas Metalbone
Our overall rating and review of the Adidas Metalbone is very well designed racket, especially for the slightly more advanced player or the one who is about to take the next step. You get a racket with a well sized sweetspot that allows you to get a slant hit on the frame but still get control and speed on the ball.
Combining the dynamic and offensive style of play recommended, this is a very adaptable racquet but unfortunately comes with an expensive price tag. However, we still choose to give it top marks because there is nothing negative in our opinion except the price.
Mikael's review after testing the Adidas Metalbone 3.1:
The successor of the extremely popular Metalbone series is here and it has a new updated design. When I tested the Adidas Metalbone 3.1, I found it to be a very offensive rack mainly geared towards the player who has their strongest attributes in the overhead game and likes to decide the score. The top-heavy balance and stiff hitting surface make it an awesome choice for the offensive type of player! Watch the full review in the video below.
Here you can buy the product