Our rating and review of the Head Zephyr Pro 2022 is summed up in that it is an excellent choice for the player who wants to get to the next level. Head Zephyr Pro 2022 comes with a medium balance that will give you an awesome defensive characteristics where the racket performs very well in the defensive game.
We have tested the racket!
Mikael at Elitepadel has tested the Head Zephyr Pro 2022. In this video you can see us testing and reviewing the racket.
Our opinion after testing the Head Zephyr Pro 2022: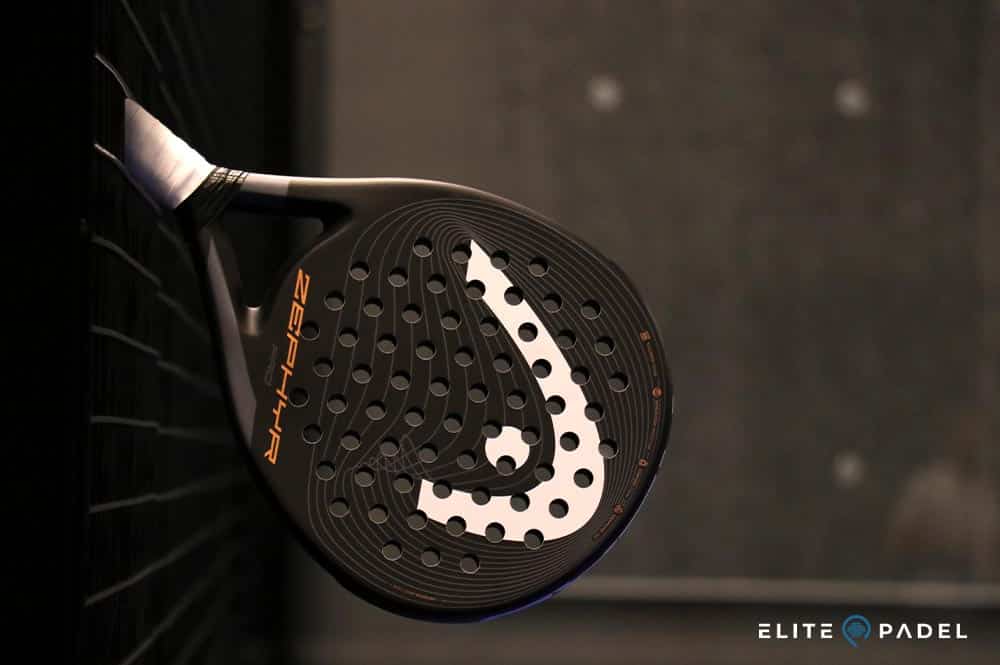 Head Zephyr Pro 2022 characteristics
Below we go through the Picture from when we tested and reviewed the Head Zephyr Pro 2022 and the characteristics of the racket. In addition to the features, the racket is aesthetically beautiful, with fine lines and nice coloring.
| | |
| --- | --- |
| Rackets specifications |   |
| Brand | Head |
| Shape | Round |
| Balance | Medium |
| Game type | Defensive |
| Game Level | Intermediate, advanced |
| Weight | g (+/-10) 355 – 375 g |
A strong racket with a lot of carbon fibre. The frame is reinforced with carbon fiber, so it is more durable for various impacts and malfunctions. Graphene is a carbon fiber surface that is stronger and more flexible due to the patterning. The carbon fibre runs in hexagonal patterns across the frame. A Comfort Foam core, which provides both balance and softness in the game.
A mid-level balance point, so the racket can be a good help with both low and high balls.
A round racket shape provides a slightly larger sweetspot and, combined with a medium balance point, makes it particularly useful for defensive play.
A softer racket with a flexible hitting surface and softer core, which will provide extra help when picking up low soft balls.
What level of player is the Head Zephyr Pro 2022 suitable for?
This racket from Head is a good choice for intermediate level players, who want to advance their game. Those who are about to climb up the levels. But also for more advanced players who are mainly looking for control in the game.
Is the racket best suited for offensive or defensive play?
Taking into account the round racket shape, the balance point in the middle and a softer core make this racket more suitable for defensive play. The Comfort Foam core has been chosen because it provides a softer feel during play and at the same time can provide more power in the strokes, which can provide more support in offensive play. But it is still a racket that is more suited for defensive play.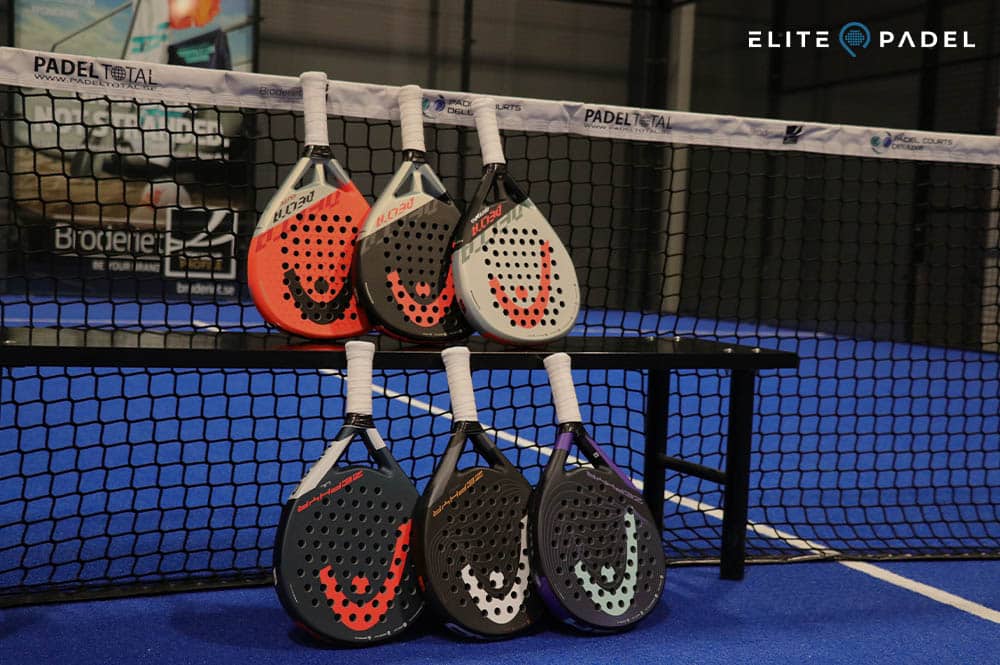 Information about the Head brand
When HEAD was founded, it was primarily to produce unique skis, which Howard Head had a great passion for. He founded his company in 1950 and had to struggle with different types of marketing to attract customers to protect his unique skis, which were the first in metal.
In 1968, a tennis division was also established and their first metal racket was launched a year later. Different technologies were developed to develop different strengths for tennis players and quite soon rackets for the sport of padel were also born.
Advantages of the Head Zephyr Pro 2022
It is a softer package, which is more gentle on the player's muscles and joints. At the same time, the racket has been reinforced with carbon fiber, so it is more durable against, for example, impacts on the floor. Which is easy to do when the player is coming at high speed and has to shoot up low balls quickly. 
The material graphene is a strong carbon fiber that goes in hexagonal shapes, to be able to function in a stronger way. This protects the frame of the racket. Combined with the Smart Bridge technology, it gets even better, as it minimizes vibrations in the racket. Which both provides better control when hitting the ball and makes it more ergonomic for the player.
The frame is reinforced with Graphene 360+ so it is both more durable and able to return more power to the balls in the strokes. This can provide more help in defensive play, if the player has the strength and technique to exploit it.
It is not so strong for defensive play, as it can be too soft for hard balls and the balance point is at a medium level so it can make it harder to smash the balls.
Our review for the Head Zephyr Pro 2022
Mikael Rohana from Elitepadel has tested the Head Zephyr Pro 2022 and gives the following review and rating:
"When I tested the Head Zephyr Pro I found it to be a very easy to play all-round racket with a large sweetspot that is aimed at the player who is looking for control in the defensive area.The Graphene material in the racket also has properties that reduce vibration and thus give you a very comfortable ball strike. A racket that I would recommend to a relatively broad target group looking for a good mix of speed and control."
Disclaimer
All opinions given by Elitepadel and our writers are subjective and you may not agree. Elitepadel.se is a free platform for you as a visitor and is instead funded through collaborative links to our partners. You as a visitor are not affected by these links.