Our rating and review of the Head GT Alpha Elite Black Edition can be summarized as a very complete and good all-round racket. The racquet is drop shaped/hybrid which is perfect for the more offensive minded player. The Head GT Alpha Elite Black Edition is suitable for almost any level of player but especially beginners up to intermediate level. 
Head GT Alpha Elite Black Edition characteristics
This is the softest model in the Alpha series, where all three rackets are drop-shaped but with different degrees of solidity. It is ideal for a very wide audience at most levels of play, as it is extremely comfortable and easy to play. Not many rackets can offer such a well-sorted register, allowing you to concentrate all your energy on putting awesome speed on the balls while not losing an ounce of control. 
This is a great choice for the dynamic player who moves all over the court and dominates all types of shots, with the Alpha Elite you'll never feel like anything is missing. We give a thumbs up to Black Edition's cool design, with black and dark grey as the color choices.
Specifications
Information about the racket
Player performance level: Intermediate - Advanced
Graphene is an extremely durable and lightweight material that Head now uses as the base of all its premium rackets. What makes it ideal for making padel rackets, apart from being hugely durable, is that the manufacturer can experiment freely with the distribution without significantly affecting either the weight or balance of the racket.
Graphene Touch is the variant used in this case in the frame, to improve the racket's ability to dampen vibrations. Less vibration means a more comfortable feel when hitting the ball while reducing the risk of injuries such as tennis elbow. 
Flexible Chassis is another technical refinement this racket encompasses, a softer frame construction that creates a perfect fusion with the foam in the racket's core. 
The Head Graphene Touch Alpha Elite has a flexible fiberglass hitting surface, to ensure that you, the player, get maximum comfort and precision in every stroke, wherever you are on the court.
The Chip Drilling System is a new technology that allows the shape and precise placement of the holes to provide the best possible sweetspot, both in terms of size and comfort.
Power Foam is what the core is made of, a resilient foam that is your number one attribute in the quest for the perfect ball strike. Nothing puts better speed on the ball than this.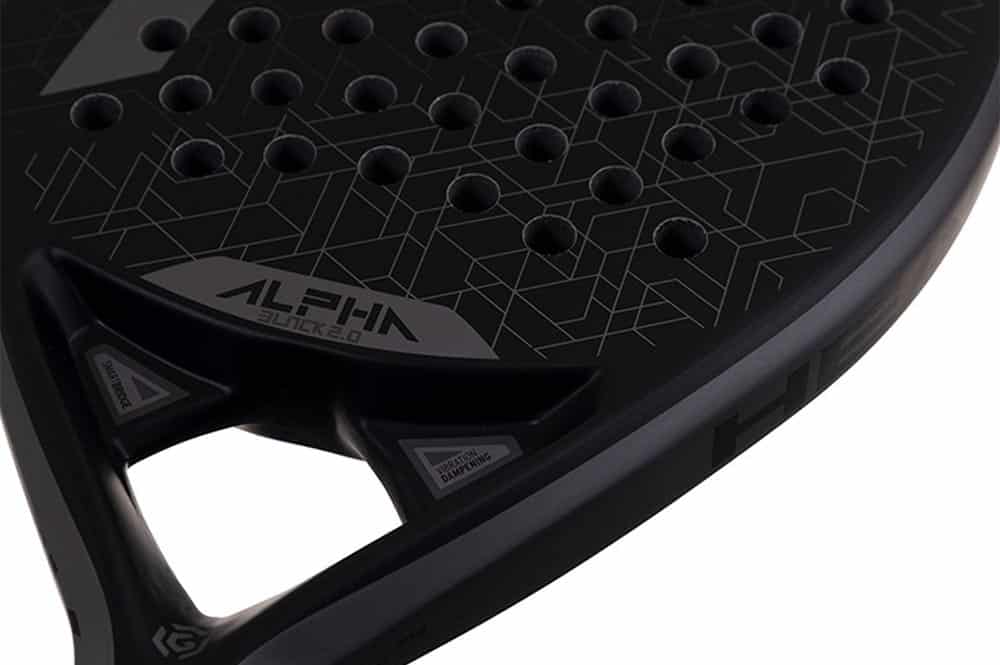 Because the Alpha Elite is a drop-shaped racket, or hybrid, like the vast majority of similar variants it has a medium balance, the optimum choice for being a really good all-round racket. The high balance racket (diamond-shaped) is suitable for players with an aggressive style of play dominated by overhead strokes, while the low balance (round racket) is appreciated by those who prefer to win the points using control and skillful placements. The hallmark of hybrids, medium balance is the happy medium that allows you to make the best use of your entire register.
Head has really focused on making sure that every player can have a racket that feels tailored to their style of play and their abilities. The entire Alpha series consists of drop-shaped rackets, all three of which are fantastically complete, but with little details that set them apart so that the player doesn't have to settle for anything less than the perfect fit. The Alpha Pro is the hardest of the three, for those who want extra power, followed by the Alpha Motion and Alpha Elite which is the softest model. The drop shape in particular is ideal for versatile players who like to switch between offense and defense.
Follow Elitepadel on Youtube!
We publish everything from video reviews where we test and compare different products to tips on how to become a better padel player.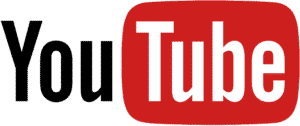 The Alpha Elite can be best described as a medium-soft racket. The inner core of Power Foam is on the harder side to offer excellent pressure and speed in the strokes, while the hitting surface of flexible fiberglass is soft to contribute to unbeatable comfort and ball feel upon impact. In short, it's a very balanced racket that offers an excellent combo of power and control.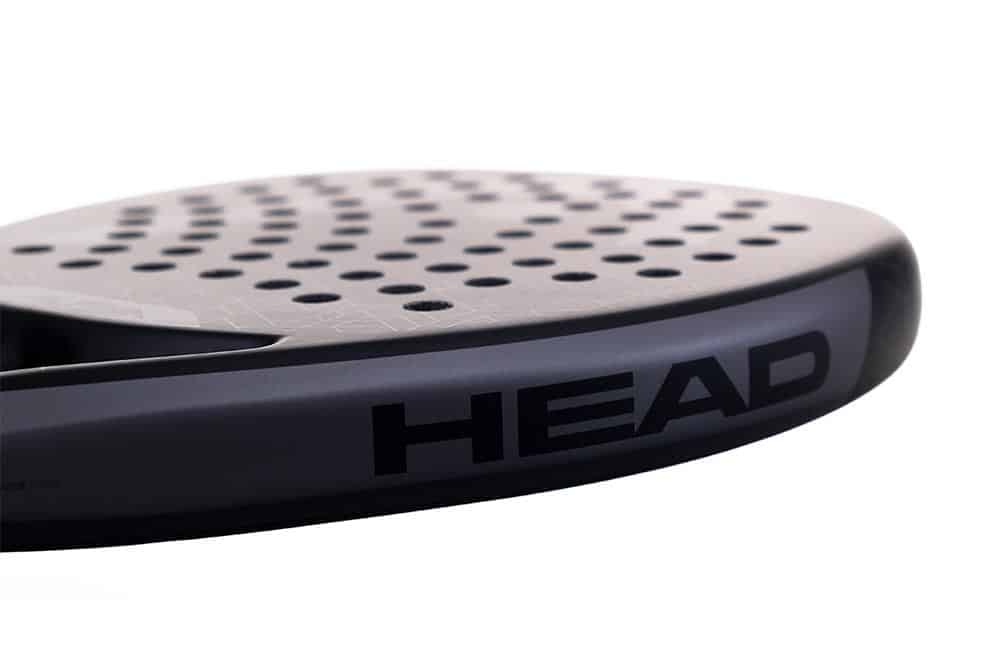 What level of player is the Head GT Alpha Elite Black Edition suitable for?
An all-round and very easy-to-play racket like this is suitable for virtually any level of player. Advanced players will have in the Alpha Elite a racket that allows them to live up to their full potential in all situations, while players who are still developing will have a comfortable racket that allows them to nail every shot to perfection. 
A versatile model like this will undoubtedly be appreciated by a very wide audience. Those who are just starting to take their first steps on the padel court, on the other hand, may benefit from choosing an even softer racket to help them learn the basic techniques. 
Is the racket best suited for offensive or defensive play?
Drop-shaped rackets are in most cases designed for versatile all-round players, and this one is no exception. Many players do not have a defined offensive or defensive style of play or like to switch depending on the opposition or situation. 
The advantage of this type of racket is that it is equally suitable either way, as it does not specialize in one direction or the other. When attacking, you will feel the hard frame and core of the racket generate speed and explosiveness, fast volley duels can become addictive. 
Conversely, if you need to defend from further back in the court, the flexible hitting surface and big sweetspot will be your main weapon to make opponents chase your sharp placements from side to side.
Brief information about the brand
Head is a world-leading manufacturer of sports equipment for athletes at all levels, from the world elite to the hobby and recreational players. Racket sports such as padel, tennis, and squash are just one of their specialties, winter sports and various types of water sports are also among their specialties. Head was founded in Maryland, USA, in 1950 by aeronautical engineer Howard Head with the ambition to revolutionize ski manufacturing.
Since its inception, it has become known for its pioneering product design and innovative material choices. Their philosophy is that every athlete, no matter what their level, should be able to get equipment that allows them to be their best possible version.
When it comes to padel gear, Head has spoiled us by constantly surprising us with new materials and improved technology each season. They are in constant collaboration with both players and coaches around the world to develop new products according to the needs of the players. It's their continuity, constantly raising the bar year after year, that means many of the WPT stars play exclusively with Heads rackets – including Argentinian Sanyo Gutierrez or his compatriot Fernando Belasteguin. 
Benefits of the Head GT Alpha Elite Black Edition
The list of Alpha Elite's positive attributes could almost go on and on. They have really managed to create a complete racket that every player will feel comfortable with from the very first moment. 
The core of Power Foam in a perfect fusion with the frame of Graphene allows you to get unbeatable power in the strokes that your opponents will have a hard time returning the balls. You'll just as easily be able to settle the score with an explosive smash with an exquisite placement out of your opponent's reach. 
The comfort and feel of hitting the ball are top-notch and provide a great sense of security in that the conditions are optimal no matter what turn the match takes. The fiberglass hitting surface and enlarged sweetspot also make it a forgiving racket that gives you precision even if you don't get a clean hit on the ball.
Plus / Minus
Summary of our review
Unbeatable power in strokes

The top layer could be better
Finding the cons of the Head GT Alpha Elite Black Edition is no easy task. In saying this, we do find that it doesn't quite reach the Alpha Pro's level, that it lacks that little extra push in the overhead game. Some sort of vibration dampening technology added would make it even better for injury-prone players, and perhaps a surface layer that generates more spin and impact could take it up a notch closer to perfection.
Head GT Alpha Elite Black Edition reviews and ratings
Below we usually collect reviews for Head GT Alpha Elite Black Edition but unfortunately we haven't found any. Therefore, we choose to rate based on our own opinions.
4.5 out of 5 from Elitepadel.se
Our overall review for the Head GT Alpha Elite Black Edition
Our overall verdict and review of the Head GT Alpha Elite Black Edition is that it is the perfect racquet for those who want to be able to hit a ball with unbeatable power that your opponents will find difficult to parry but also be able to hit short balls with precision. 
The racket is very comfortable and you get a nice feel when hitting the ball where the racket is very forgiving with its large sweetspot. The racket is as mentioned earlier in the article best suited for beginners – intermediate, but this racket would work at almost any level as it is a very good all round racket.
Follow Elitepadel on Youtube!
We publish everything from video reviews where we test and compare different products to tips on how to become a better padel player.