Our verdict and review for the Adidas Metalbone CTRL 3.1 after testing the racket is that it is an awesome racket for the defensive player who is at an advanced level. This racket also has a round shape, which gives you more defensive qualities.
Adidas new padel rackets are not only really aesthetically pleasing, they also have a really good quality. The price level is neither the lowest nor the highest compared to competitors.
We have tested the racket!
Mikael at Elitepadel has tested the Adidas Metalbone CTRL 3.1. In this video you can see us testing and reviewing the racket.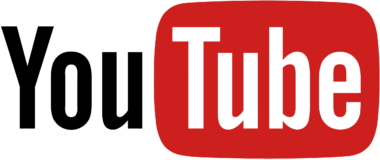 See our test and review on Youtube!
Our opinion after testing the Adidas Metalbone CTRL 3.1:
Adidas Metalbone CTRL 3.1 characteristics
Below we review the Adidas Metalbone CTRL 3.1 and the racket's features. In addition to the features, the racket is aesthetically beautiful with fine lines and nice coloring.
| | |
| --- | --- |
| Rackets specifications |   |
| Brand | Adidas |
| Shape | Round |
| Balance | Medium |
| Game type | Defensive |
| Game Level | Advanced |
| Weight | 345 – 360 g |
The racket frame is stronger and more durable for possible mis-hits, as it is reinforced with carbon fiber. This model is mainly targeted to be strong in defensive play. However, it has become more powerful as the hitting surface is provided with the combination of aluminum and carbon.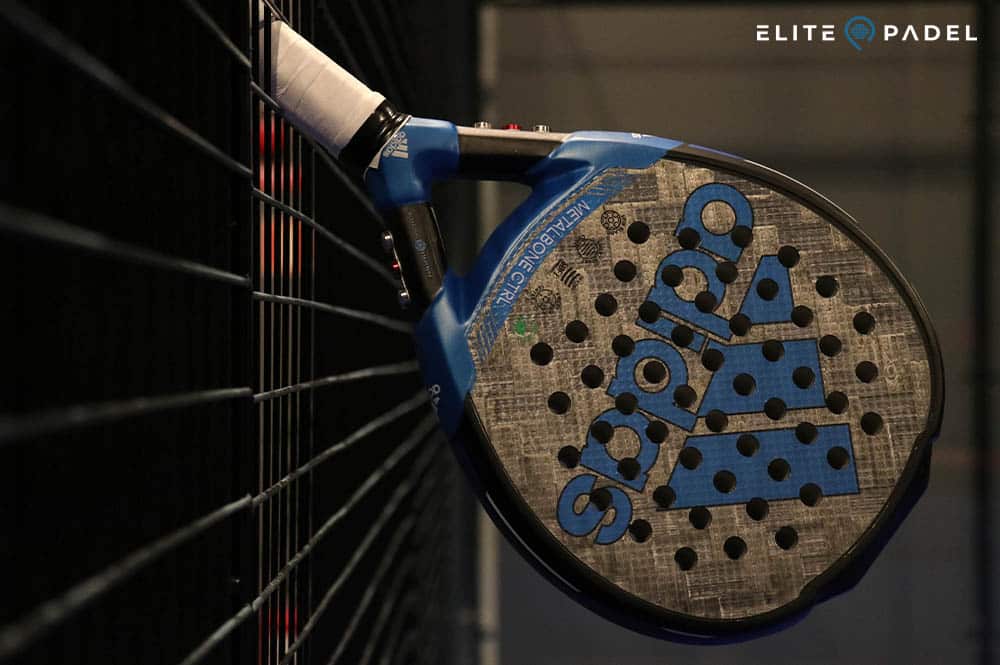 The racket's medium balance can help give the player more strength in offensive play. Together with a wide sweetspot and medium balance, it is easier to get more powerful hits.
Round shape of the racket, so it can have a wider sweetspot at medium level, which will help the player in both defensive and offensive play. It is always a good advantage if there are more chances for powerful hits.
A racket that aims for most power in defensive play, but thanks to the hard hitting surface, you can succeed with more controlled smashes. Metalbone ctrl 3.1 has a hard hitting surface thanks to the combination of aluminium and carbon materials. The frame has been reinforced in various places with carbon, to act more rigid in the game and to be resilient.
What level of player is the Adidas Metalbone CTRL 3.1 suitable for?
The racket is mainly recommended for advanced players, so they can get the full benefit and enjoyment of all the features that this model comes with. On the other hand, recreational and other intermediate level players can also enjoy this racket. For example, if they have already reached a good level in terms of playing technique and want to learn more. In this case, a racket with supportive features will help.
Is the racket best suited for offensive or defensive play?
It is marketed as a racket for defensive play, due in part to its rounded shape, wider sweetspot and a mid-level balance point. It offers better control in the game and the model's characteristics facilitate more precision when hitting the ball. 
On the other hand, it is also equipped with features that enhance an offensive game. Its hard carbon and aluminium hitting surface and the grooved surface make it easier to fire away balls with proper power, and even some balls with a sneaky screw.
Information about the Adidas brand
Adidas has the advantage of having produced high-quality clothing and equipment for various sports for many years. Which they have also succeeded in doing in the sport of padel. They invest heavily by listening to the recommendations and experiences of professional players.
The Metalbone models have been equipped with Structural Reinforcement, which provides them with longer life. They are more durable in case of any mis-hits during the game and when handled off the court, as they have been reinforced at the most sensitive points.
Adidas has several strengths with their padel rackets and their collections of padel rackets always come with a wide range of models. They work to ensure that there is a model for every player. No matter what level of player they are or how they want to use their racket on the court. In addition, they support environmental efforts by replanting 3 square meters of forest for every racket model sold that bears the GreenPadel label. 
Read more about the Adidas padel racket and our other reviews.
Compare racket with other models
Benefits of Adidas Metalbone CTRL 3.1
A strong racket for players with more experience in the sport, who prefer a defensive game. The rounded shape combined with a wider sweetspot in the mid-range provides strength and precision when players are shooting balls away. The racket also has a low weight, which makes it easier to swing in the air and makes it more ergonomic for the player's muscles and joints. 
This model's strong aluminum and carbon hitting surface provides more power when hitting and can even provide enough support to hit some successful smashes. In addition, the grooved surface can be of great benefit when the player wants to perform bandejas, so the opponent is forced further back on the court.
The racket has been made more rigid and durable, thanks to the reinforced carbon parts. These can be found on the top of the racket and at its neck. This also provides more balance when hitting balls and any ball hits further out on the edge of the hitting area.
Players who have learned more advanced techniques in the game can also alter the racket's benefits by changing its weight and balance using six different points at the neck. The weight can be varied between 345 and 360 grams. The main advantage of a lighter racket is that it is more ergonomically manageable, while a heavier racket provides more support for the power of the strokes.
The features of the Adidas Metalbone ctrl 3.1 are mainly aimed at providing support in a controlled game, just as the name suggests. Thus, it may be less useful in offensive play, especially if you want to be able to smash some balls away with great power. The hitting surface is hard and the frame is reinforced, but as the balance and sweetspot are in the mid-range, it can lower the power.
Our review for Adidas Metalbone CTRL 3.1
Mikael Rohana from Elitepadel has tested the Adidas Metalbone CTRL 3.1 and gives the following review and rating:
"When I tested this racket, I found it to be a very easy to play racket all over the court. The Adidas Metalbone CTRL I would mainly recommend to the player who plays on the forehand side and who likes to build and control the game rather than deciding in smashes. The large sweetspot and soft core contribute to a very forgiving feel and control."
Disclaimer
All opinions given by Elitepadel and our writers are subjective and you may not agree. Elitepadel.se is a free platform for you as a visitor and is instead funded through collaborative links to our partners. You as a visitor are not affected by these links.