Our verdict and review for the Fila the leavis after testing the racket is that it is an awesome racket for the defensive player who is at a Beginner level. This racket is a all round/defensive racket but also has a Drop shape which gives you additional offensive qualities.
Fila's new padel rackets are not only really aesthetically pleasing, they also have a really good quality. The price level is neither the lowest nor the highest compared to competitors.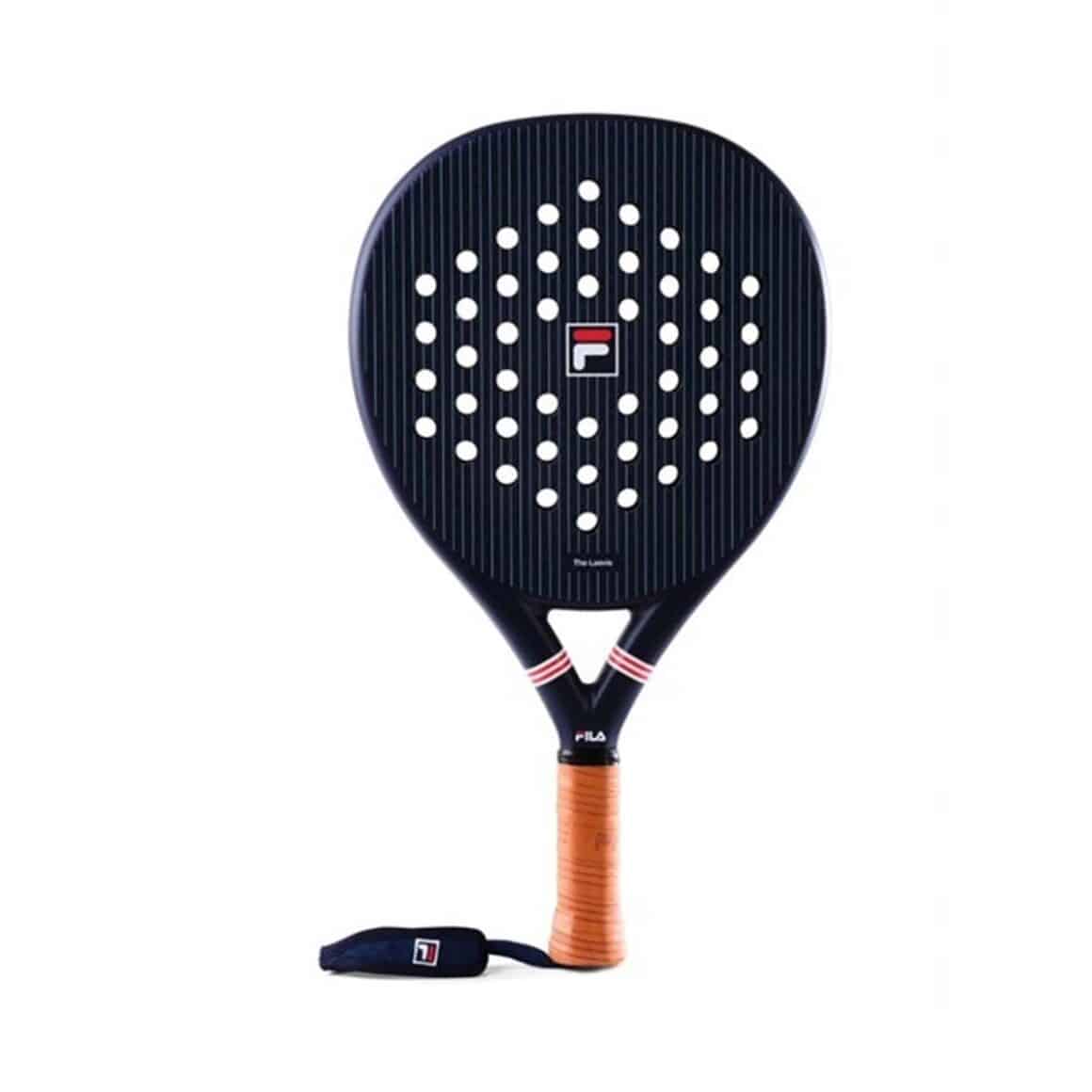 Fila the leavis characteristics
Below we review the Fila the leavis and the racket's features. In addition to the features, the racket is aesthetically beautiful with fine lines and nice coloring.
| | |
| --- | --- |
| Rackets specifications |   |
| Brand | Fila the leavis |
| Shape | Drop shape |
| Balance | Medium |
| Game type | All-round/defensive |
| Game Level | Amateur |
| Weight | 360 – 380 g |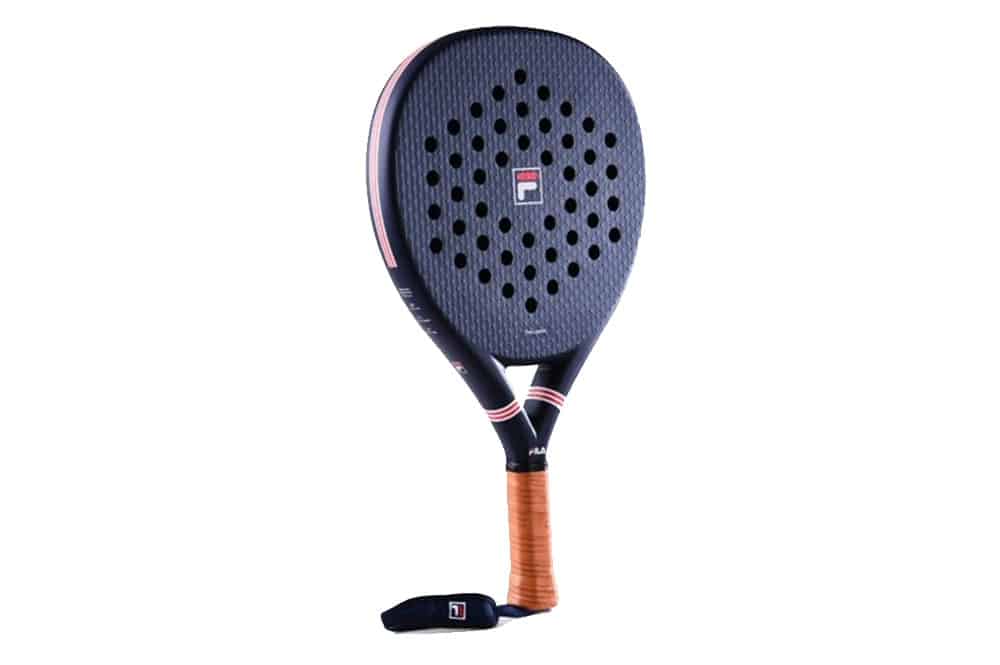 The frame has been made stronger with the material carbon fiber and the hitting surface has been provided with 3K carbon fiber. Under the hitting surface there is a softer core, so it will be more suitable for defensive play.
A medium balance, which makes the racket easier to use for both defensive and offensive play. However, it will not be as suitable for beginners, as it will be more difficult with low balls and to handle high balls with power, as it is a medium balance point.
The racket shape drop shape makes the racket slightly stiffer, compared to a round shaped racket. However, it is still large enough to accommodate a larger sweetspot.
An all-round racket with softer details, taking into account the racket shape as well as a soft core and softer hitting surface. Even though the racket is a bit harder with respect to medium balance and 100% carbon fiber in the frame, it will still be softer.
What level of player is the Fila the leavis suitable for?
It is well suited to recreational players who either want a softer racket, which can still be of good use in certain offensive positions on the padel court. It can also be a good intermediate racket, to practice different techniques to move up in level.
Is the racket best suited for offensive or defensive play?
It is stronger in defensive play than in offensive, mostly for the soft core and hitting surface. These characteristics combined with the racket shape and average level of balance make it more difficult to handle high balls. It may be difficult to successfully counter high balls with proper power.
Information about the DoPadel brand
The two Fila brothers founded the company and the Fila brand in northern Italy, in 1911. At first their production was aimed at clothing for residents of the Italian Alps, but it later began to shift increasingly to clothing, underwear and equipment for various sports.
Fila always has a wide range in each genre, and they are well known in many parts of the world for their good quality, wide range and stylish design. Many padel lovers are now delighted that there is clothing, footwear and equipment for them too.
Read more about the Fila padel racket and our other reviews.
Compare racket with other models
Benefits of Fila the leavis
This racket can provide advantages to different types of games, but it is said to be more useful in defensive play. A soft core and hitting surface, along with a mid-level balance, make it easier to handle the low or slow balls. However, the small spikes on the hitting surface may provide some help along the way. It's extra durable for bumps or mis-hits, as the frame is 100% carbon fiber.
Challenging for the player to be able to handle high or fast balls with this racket. May require extra strength or experience to succeed well.
Here you can buy the racket
Disclaimer
All opinions given by Elitepadel and our writers are subjective and you may not agree. Elitepadel.se is a free platform for you as a visitor and is instead funded through collaborative links to our partners. You as a visitor are not affected by these links.