Our rating and review of the Babolat Defiance is summed up in that it is an easy to handle racket that comes with a light weight. The Babolat Defiance is an awesome racket that is stable yet a flexible racket that is more suited for the defensive-minded beginner and the recreational player.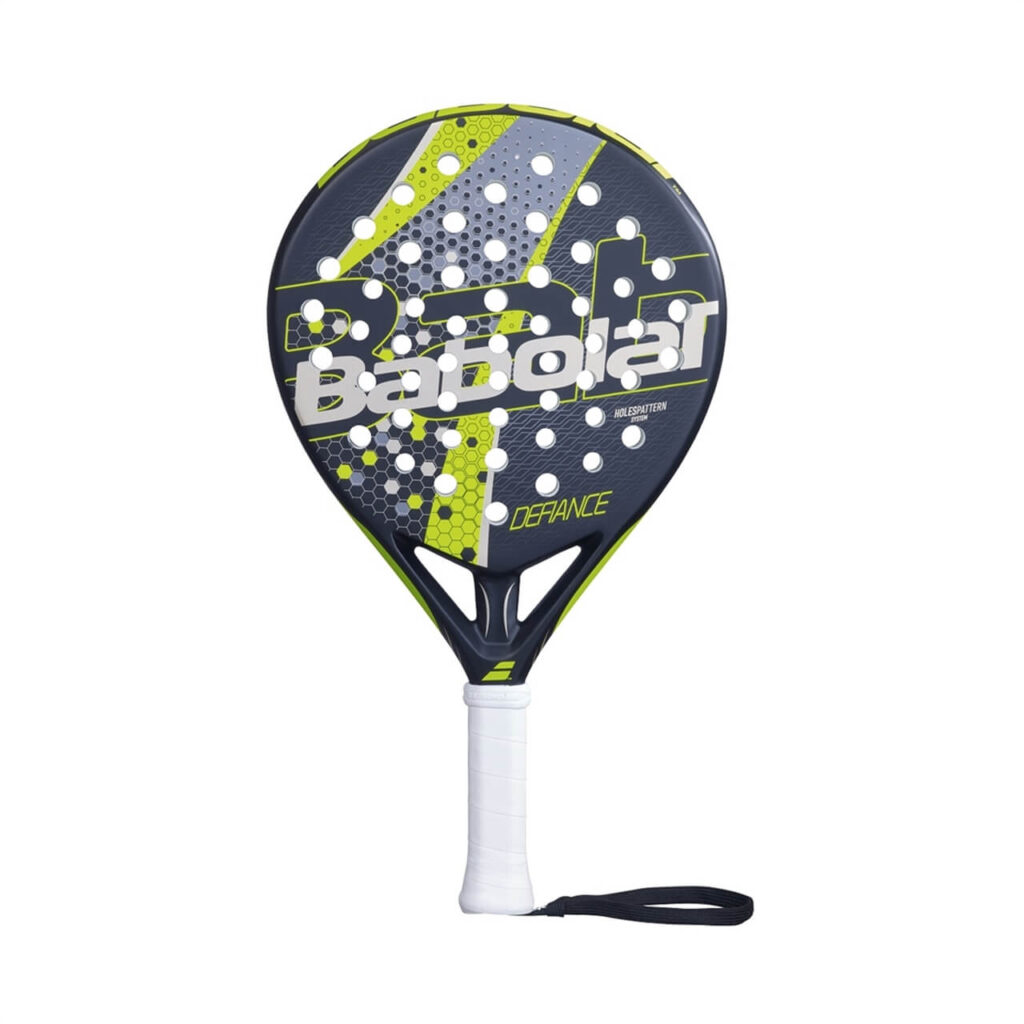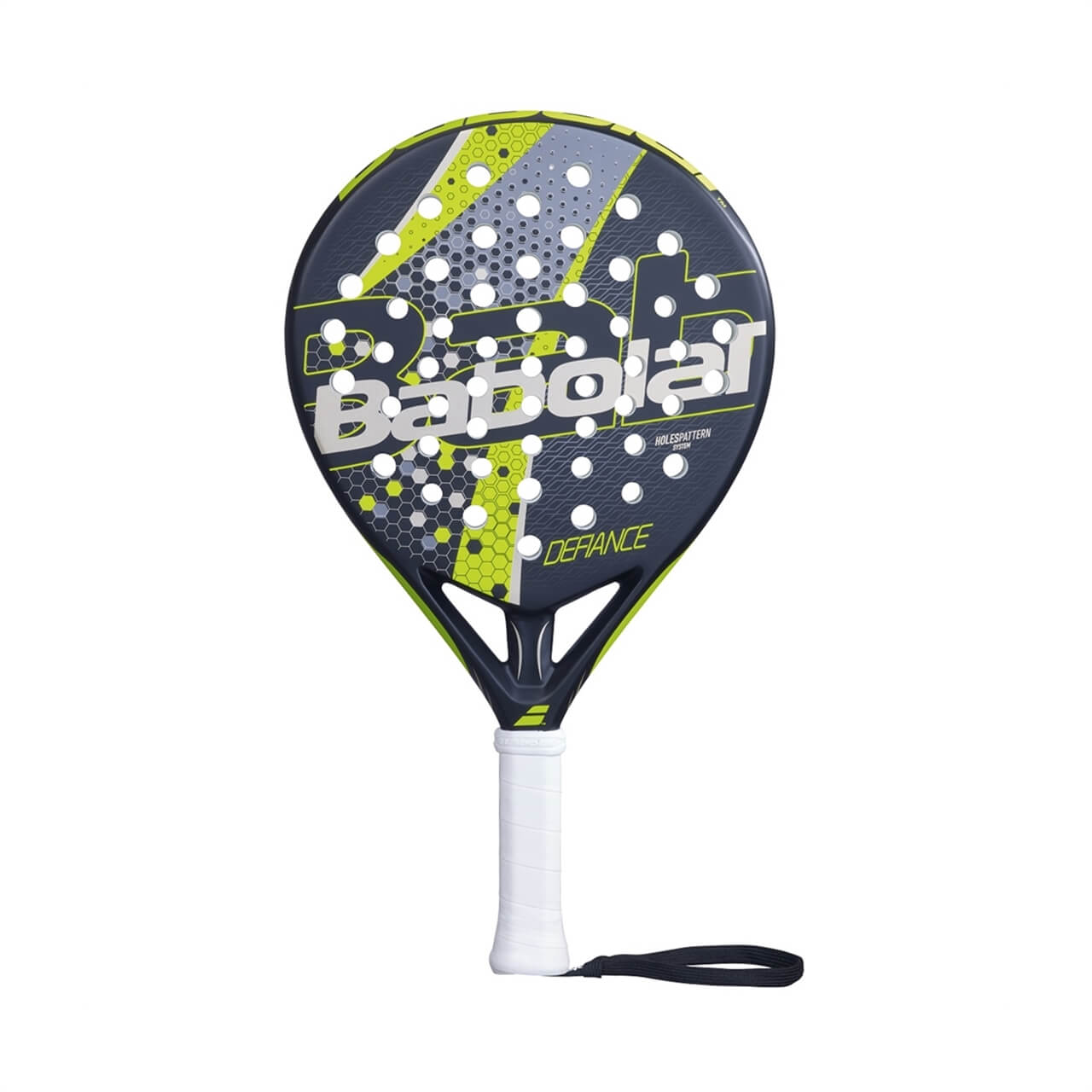 Babolat Defiance characteristics
The first thing you notice is that the Defiance is an easy-to-handle racket with a sleek, modern design. The color scheme is the typical Babolat style, and the finish is matte. A more playable version of its big brother, the Defiance Carbon.
The Defiance is a stable, versatile racket that works well in all areas of the game, but is most at home on the defensive end. A large sweetspot located in the middle of the fiberglass hitting surface, combined with the fact that it is lightweight, makes it easy to get right to the ball and deliver powerful yet accurate shots. The low balance makes it an easy-to-play racket that many new players will enjoy, and while it's not made to shine in the offensive game, it actually delivers a very acceptable result.
For the fast-paced player, this is a responsive racket that can be handled just as easily in front of the net in fast volley duels as further back down the court. You can harness the power of your opponent's stroke without relying on yourself too much due to the elastic core and flexible hitting surface bouncing the ball back with force.
For those at the beginning of your padel journey and looking for comfort and control to hone in on your technique, this is a racket you should definitely look into, especially if you're struggling with wrist or elbow injuries.
Specifications
Information about the racket
Player performance level: Beginner - Intermediate
The core is made of White EVA, which is a softer material than what is used in the more advanced variants. This contributes to a racket that places good speed on the balls without you as a player having to put in too much effort yourself. It is a flexible racket that allows the opponent's shots to bounce back with force, which is particularly suited to the more defensive style of play. 
The hitting surface is made of 100% fiberglass, which adds extra elasticity and comfort. It is an easy-to-play racket that provides a large margin of error even when hitting further out towards the frame, making it a great option for the beginner and the recreational player who is still working on their technique.
The frame is made of carbon fiber which means stability and durability. A racket that is resistant to impact and can stay with you for a long time as you develop as a player and take your game to the next level. The racket's neck is reinforced with the Dynamic Stability System which provides extra stability when hitting the ball, better ball feel and a vibration dampening effect that helps prevent injuries such as tennis elbow.
Babolat's HPS technology is of course also applied in the Defiance. Hole Pattern Technology is a careful analysis of a racket's shape and sweetspot to adjust the placement and size of the holes according to where they provide the most impact and how they best follow the ball path. 
Here the balance has been placed closer to the handle for a more maneuverable and responsive racket that feels faster. A low center of gravity gives more control but less speed, while the sweetspot is larger and places less demand on the precision of your shots.
The Babolat Defiance is a round racket with a wider sweetspot (perfect hitting area) that minimizes mis-hits. The round rackets are the ones most often recommended to players just starting out or those who want to take their game to a higher level. Because they have a lower center of gravity, they are easier to handle and gentler on injury-prone players. They don't provide full pressure in overhead games and smashes, but that's rarely the most important thing when you're still practicing to master technique and develop a personal style of play.  
The Babolat Defiance is a medium-hard racket that prioritizes control over power. The softer EVA core provides comfortable flexibility and a nice ball feel in every stroke, and the fiberglass hitting surface provides good pressure in your returns. Just because it's a versatile racket, we think it will be appreciated by many recreational players who want to develop both their playing style and their technique.
Follow Elitepadel on Youtube!
We publish everything from video reviews where we test and compare different products to tips on how to become a better padel player.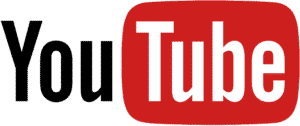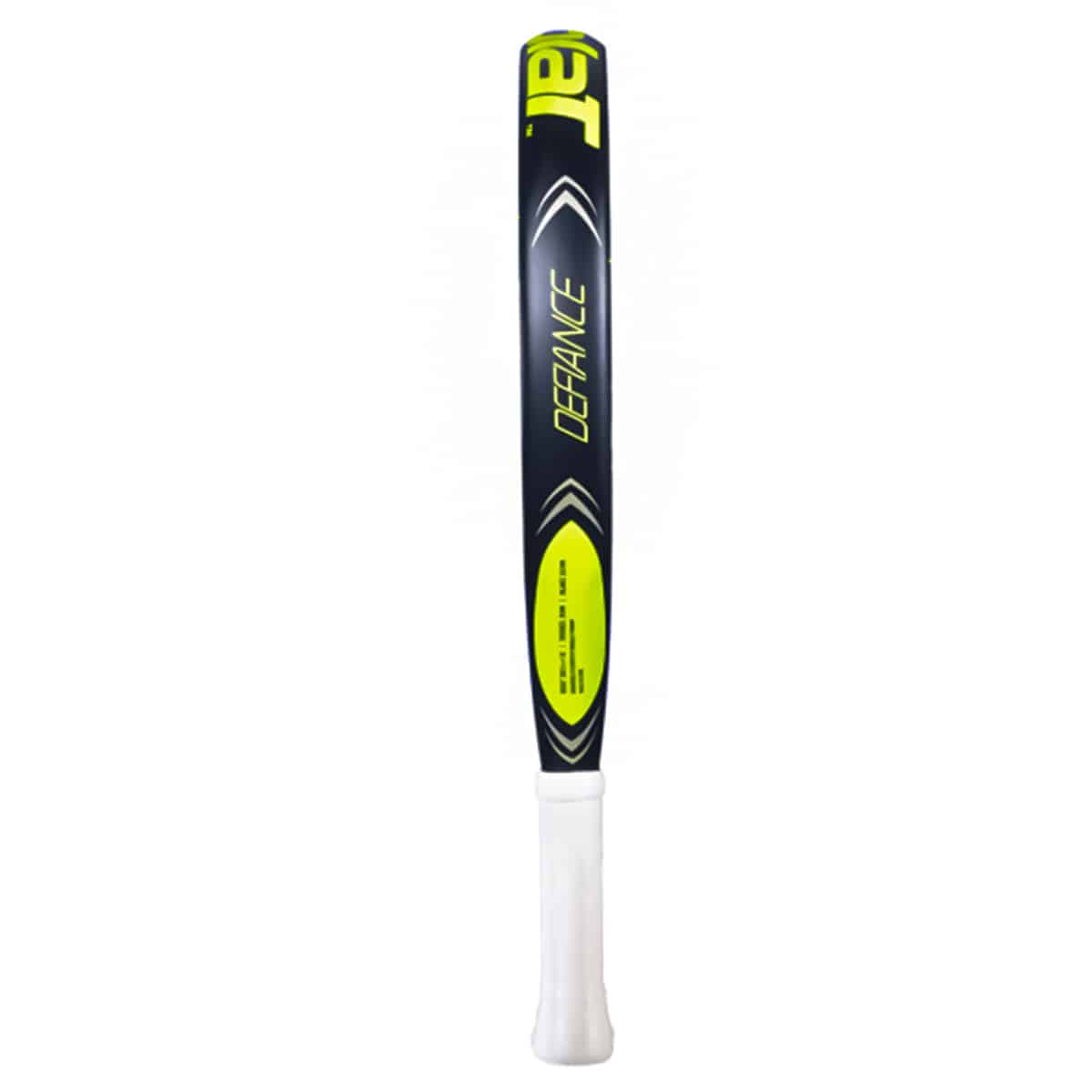 What level of player is the Babolat Defiance suitable for?
We think the Defiance is a perfect option for both beginners and intermediate level players who want to develop their game and technique. It is also a good choice for those who have had problems with injuries and want a gentle racket. The soft hitting surface is forgiving on mis-hits while allowing you to harness the power of your opponent to put good speed on your returns. It gives you every opportunity to practice really good technique and take your game to the next level.
Is the racket best suited for attacking or defensive play?
Defiance is a racket best suited to the defensive style of play, made for fast players who want an easy-to-handle racket that keeps up with their quick movements in front of the net or down in the corners. If you like to stay close to the glass and pick up balls, you will certainly appreciate a racket like this.
The lower center of gravity and the elastic core means that the offensive game such as volleys and smashes will not perform to the highest standard, here there will be a lack of explosiveness as part of the power will be absorbed by the flexible hitting surface. However, it gives an acceptable result without being brilliant.
Brief information about the Babolat brand
Babolat is the official sponsor of the World Padel Tour (WPT), and one of their most well-known users in the sport is the Spanish world champion Juan "El Lobo" Lebrón who has been using these rackets since 2016. It has been about 20 years since the sport of padel became popular among the general public in Spanish-speaking countries around the world. 
Since then, Babolat has actively participated in the development of the sport and helped to increase its popularity by sponsoring various events and, above all, designing attractive and functional equipment with the latest technology.
You may first think of tennis when you hear the name Babolat, one of their most famous faces is world star Rafa Nadal who has long played with their racket. In the world of tennis, the brand is the biggest in the world, in fact, they have dominated racket sports for almost 150 years. 
Founded back in 1875 in Lyon, France, Babolat is perhaps the world's oldest company dedicated to racket sports. The original business idea came after the birth of tennis – to produce strings of natural sinew for tennis rackets, and later also for badminton. Today, their product range has evolved to make them the world leader in all types of sports equipment such as shoes, rackets, clothing, and accessories.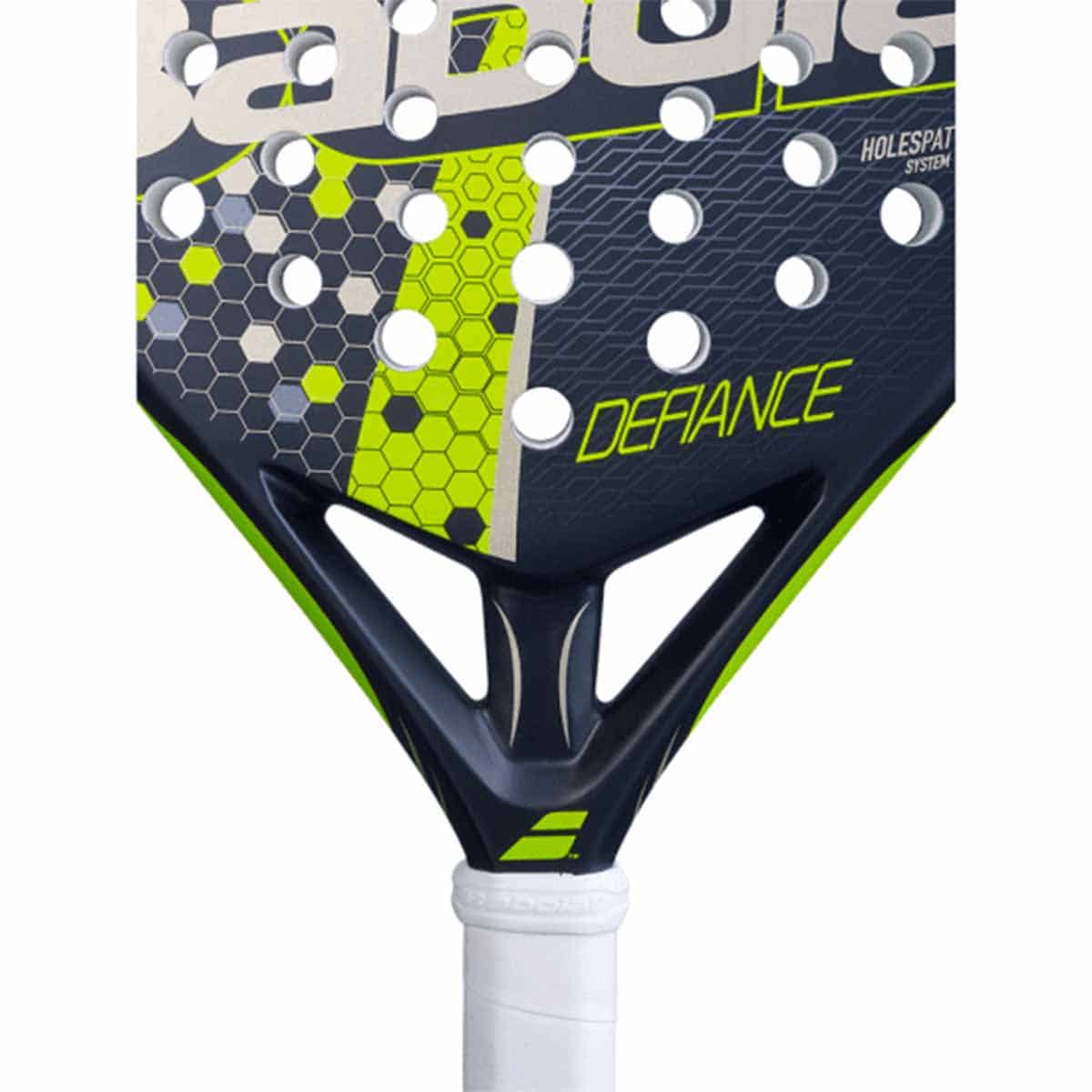 Advantages of the Babolat Defiance
This is a stable yet flexible racket that you, as a beginner or a recreational player, will greatly enjoy if your playing style is on the defensive side. It is easy to handle thanks to its lighter weight and low balance and gives you a good margin of error, for example in volleyball duels where you don't always hit the ball right.
It delivers in all game situations, you will never feel at the mercy of the opponent, even if he takes a turn you did not expect. It is a quick and easy racket to play with up at the front of the net and is stable and controlled from further back in the court.
It provides fully approved precision, more control than power, and a big sweetspot, all of which are great qualities for those who are still new to the sport of padel.
Plus / Minus
Summary of our review
Very easy to handle racket

Good control in defensive positions with its low balance and large sweetspot

Lacks a rougher top layer for better grip on the ball
On other racket models, Babolat uses different grooved surfaces that provide really good grip on the ball while also providing an awesome spin. This is something we miss on the Defiance, such a detail would have made this an even more versatile racket to practice the more technical strokes in a better way. This racket is not an option for an advanced-level player looking for power in the offensive game.
Babolat Defiance reviews and ratings
Below we have collected reviews for the Babolat Defiance online. 
3.0 out of 5 from Tennisshopen.se
Our overall review for the Babolat Defiance
Our overall verdict and review of the Babolat Defiance is that it is a really stable racket but at the same time incredibly flexible. The Babolat Defiance is perfect for the more defensive player who is somewhere between a beginner and an expert.
The racket, as mentioned earlier in the article, will be incredibly easy to handle as it only weighs 350g. The Babolat Defiance is a medium-weight racquet that prioritizes control over power. The balance of the racket is placed closer to the handle which gives more control in the defensive strokes and makes it more maneuverable. 
We at Elitepadel would definitely recommend this racket as an option for the practitioner who is not so attack-minded and likes to outplay the opponent with precise defensive strokes. 
Follow Elitepadel on Youtube!
We publish everything from video reviews where we test and compare different products to tips on how to become a better padel player.