Our verdict and review for the RS Prime Team Edition Black after testing the racket is that it is a good racket for the defensive player who is at an intermediate to advanced level. This racket also has a drop shape which gives you more additional defensive qualities.
RS's new padel rackets are not only really aesthetically pleasing, they also have a superb quality. The price level is neither the lowest nor the highest compared to competitors.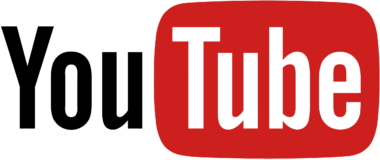 See our test and reviews on Youtube!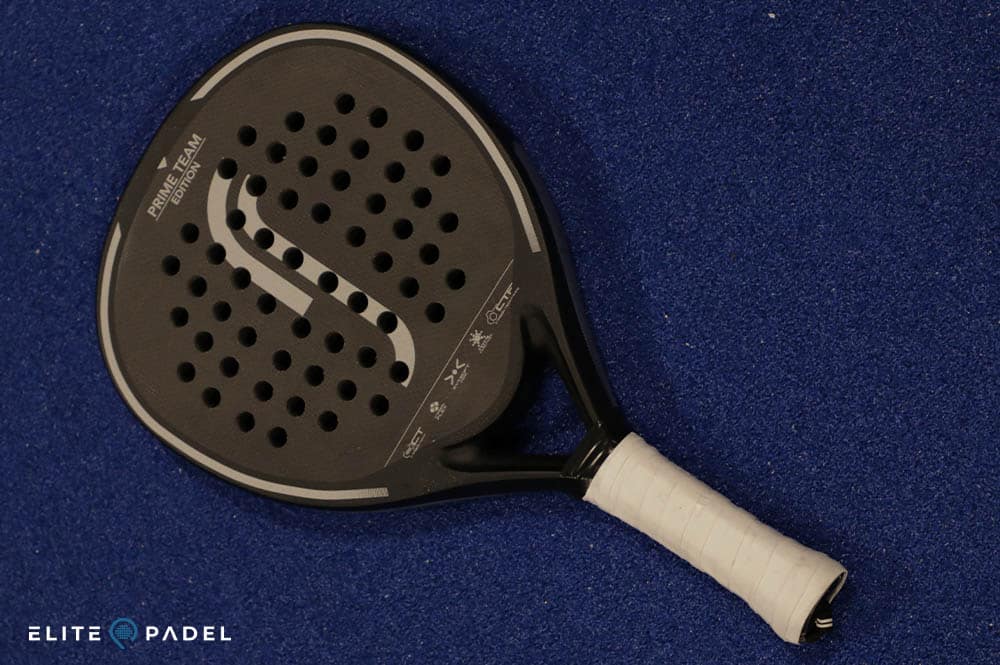 RS Prime Team Edition Black characteristics
Below we review the RS Prime Team Edition Black and the racket's features. In addition to the features, the racket is aesthetically beautiful with fine lines and nice coloring.
| | |
| --- | --- |
| Rackets specifications |   |
| Brand | RS |
| Shape | Drop shape |
| Balance | Medium |
| Game type | Defensive |
| Game Level | Intermediate, advanced |
| Weight | 360 – 370 g |
The frame is slightly softer than on many other models, as it is made of carbon fiber and fiberglass. The hitting surface is made of 3K carbon fiber and underneath is the Eva Soft core. These choices of materials make this racket more lightweight and soft, and thus easier to handle.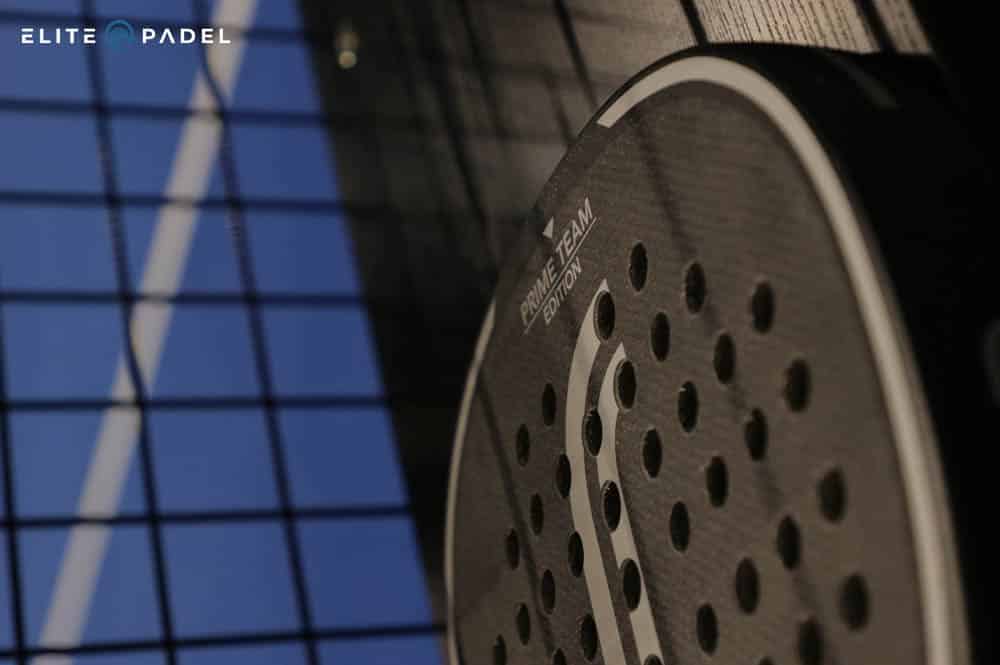 A mid-level balance point will help the player in both modes of play, but as there are several soft features, the balance point will provide even more support in defensive play.
The drop shape combined with the soft materials in the hitting surface and core provide a larger sweet spot. So it will be easier to create good ball hits.
A soft racket with a lighter frame, 3K carbon fibre on the face and Eva Soft core. It's soft and easier to handle. It creates less stress on the player, as there is less vibration in the racket.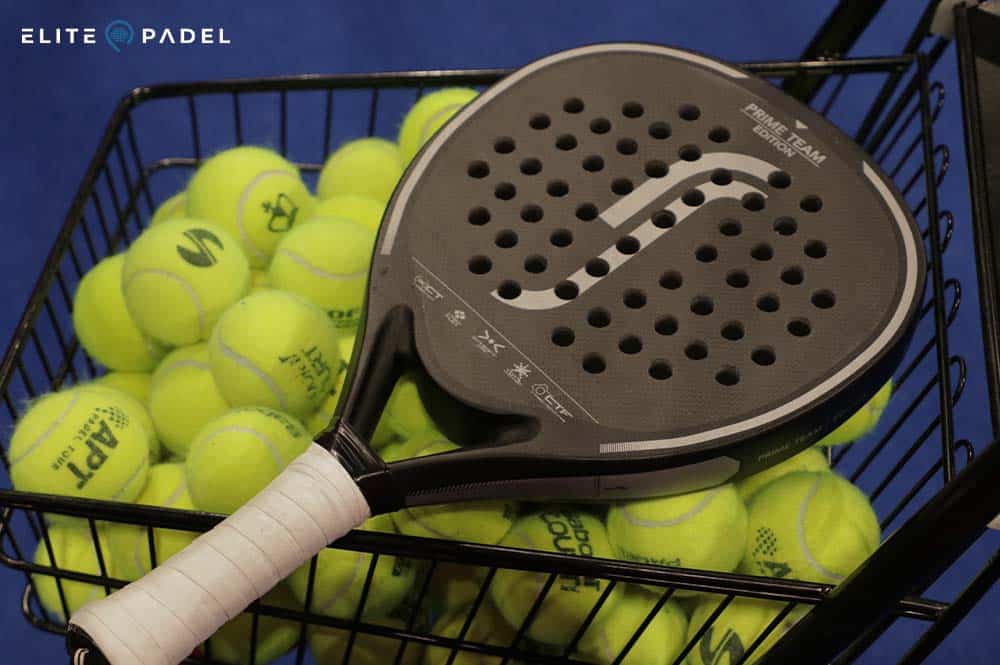 What level of player is the RS Prime Team Edition Black suitable for?
Although it is a racket with soft characteristics and with a larger sweet spot, extra power and experience may be needed from the player. A player who is in any case at an intermediate level. who likes soft play and who wants to develop his defensive game to a higher level.
Is the racket best suited for offensive or defensive play?
A soft racket that is very suitable for players who have more experience in the sport of padel and who prefer a defensive style of play. It is easier to handle, as it is equipped with soft materials that weigh less and can help players in several ways to counter low or slow balls.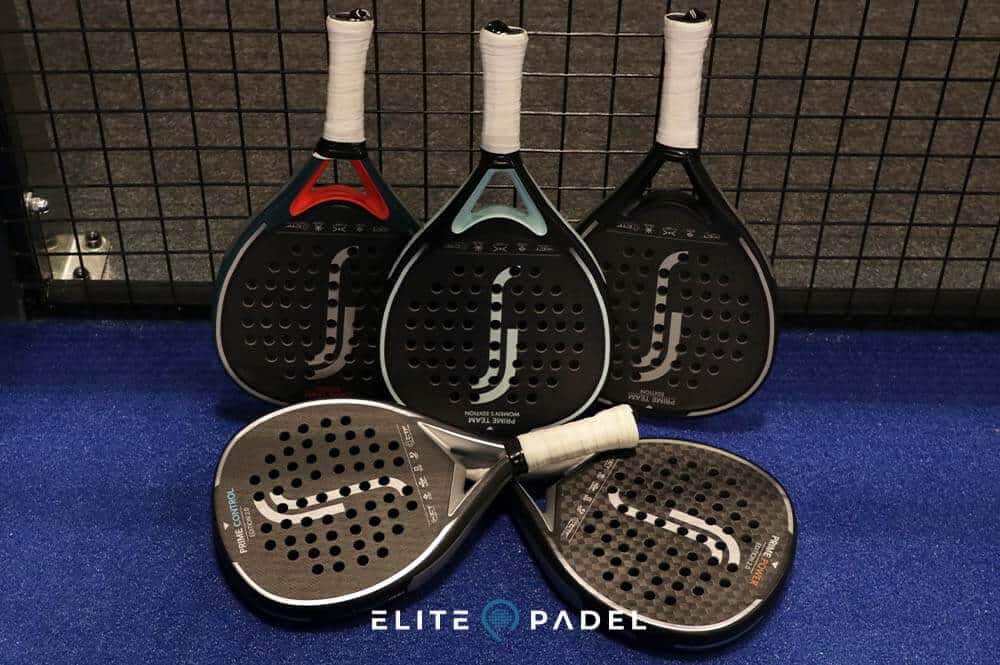 Information about the RS brand
It was tennis star Robin Söderling who founded the RS Sports brand in 2013 and it all started with his self-designed tennis ball. He loves tennis and hadn't yet found the perfect tennis ball, so he created his own perfect ball.
Then Robin Söderling, together with his own team of engineers, product developers and other players, started to expand the range of RS Sports. The team always works from their love of tennis, quality, materials and clean design with all parts of the company.
While padel more or less exploded in popularity in Sweden, RS Padel was also developed in the company RS Sports. With a range of rackets, balls and bags among other things.
Read more about the RS padel racket and our other reviews.
Compare racket with other models
Benefits of RS Prime Team Edition Black
It is a light and soft padel racket, which gives the player more help for the defensive game, and it creates fewer vibrations. This makes it easier in the swing and more ergonomic for the player.
This model can provide very good help to strengthen the defensive game on the padel court. With great help from the soft hitting surface and core, combined with medium balance and a slightly softer frame. The surface of the racket is a bit rough, much like sandpaper, which will be a great help for the player when he wants to add some spin to the balls.
It can be challenging for the player to get good use out of this racket in offensive play, so it requires a higher level player to get the most out of this racket model. The racket shape, medium balance and sandy surface of the racket may provide some help for an offensive game, but it will still require a lot from the player.
Here you can buy the racket
Disclaimer
All opinions given by Elitepadel and our writers are subjective and you may not agree. Elitepadel.se is a free platform for you as a visitor and is instead funded through collaborative links to our partners. You as a visitor are not affected by these links.