Our rating and review of the Stiga Arc is summarized in that it is an awesome racket and very beginner friendly which is very suitable for those who play at a beginner level and all the way up to intermediate. 
The good thing about the Stiga Arc is that the large sweetspot helps you to make clean shots even if you don't hit the middle of the racket. 
In this review we will tell you more about the pros and cons of the racket are. Don't miss that we also have a video review below as we test the Stiga Arc.
We have tested the racket!
Micke at Elitepadel has tested the racket. In this video you can see us test play and review the racket.
Stiga Arc characteristics
The Stiga Arc is a low-balance round racket that offers awesome control on the court while providing good speed and power. In this model, you will find a very good option for new players, and likewise for regular players who want an easy-to-play racket that allows them to develop their technique. An all-round racket that offers a nice balance between precision and power, which is the best foundation to stand on when it comes to developing as a player.
The soft hitting surface and the awesome sweetspot give you confidence in all playing situations, you will be able to execute any shot with good conditions and thanks to this be able to win many points even if your technique might still need some fine-tuning. The core dampens the vibrations that occur when hitting the ball very well, which not only provides excellent control but also reduces the risk of injuries to elbows and wrists. 
This is a very affordable, handmade quality racket that has all the qualities required of an intermediate racket: comfort, control, and nice speed.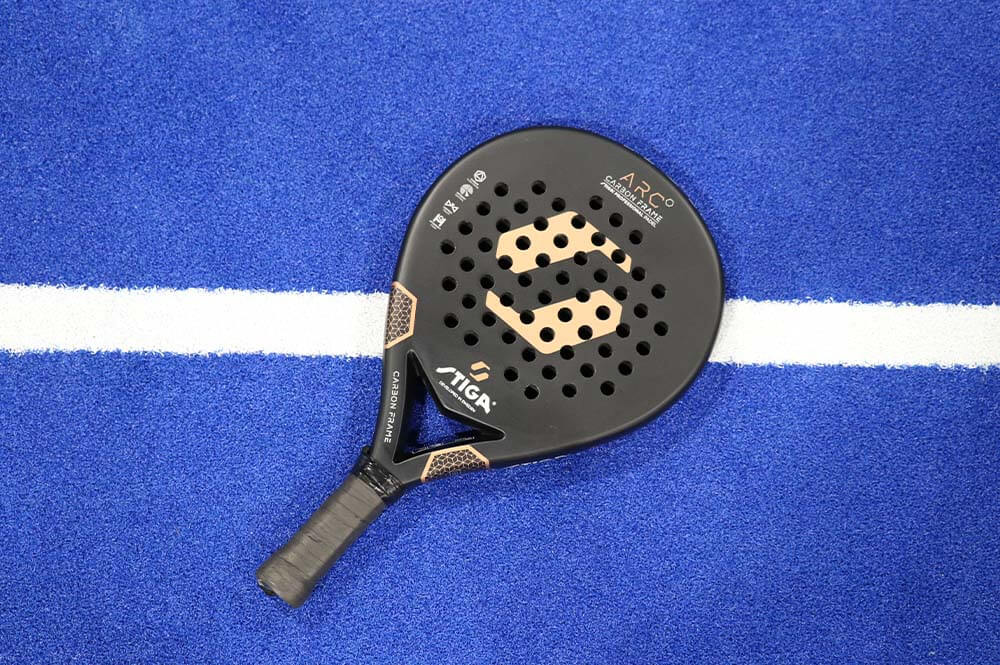 Specifications
Information about the racket
Game type: Control - Allround

Player performance level: Beginner - Intermediate
The racket has a frame made of Carbon Flexi Frame, entirely made of carbon fiber. This guarantees a durable racket that also produces good speed in every stroke. Carbon fiber is by far the most popular material in quality rackets, thanks to the fact that it is extremely durable while being lightweight.
The racket also features the integrated Control Touch, which is a hitting surface made of two layers of fiberglass that ensures you get maximum control while putting good speed on the balls.
For the inner core, Stiga has invested in a soft EVA foam called Hypersoft Foam for its entire collection of rackets. Hypersoft Foam has several advantages: it's extremely durable, so your racket will give the same great performance even though it's used frequently, it gives a great ball feel on impact thereby facilitating control, and it gives an extra spin to the ball so it picks up good speed even though you may not be hitting as hard. Combined with the round shape of the racket, it creates one of the biggest sweetspots on the market, making it a very forgiving racket that allows you to develop your game even if you occasionally hit an off-target hit. 
Optispot Central is the technology used to develop an optimized sweetspot that allows you to utilize the largest possible portion of the hitting surface, thus delivering good hits even in pressured positions.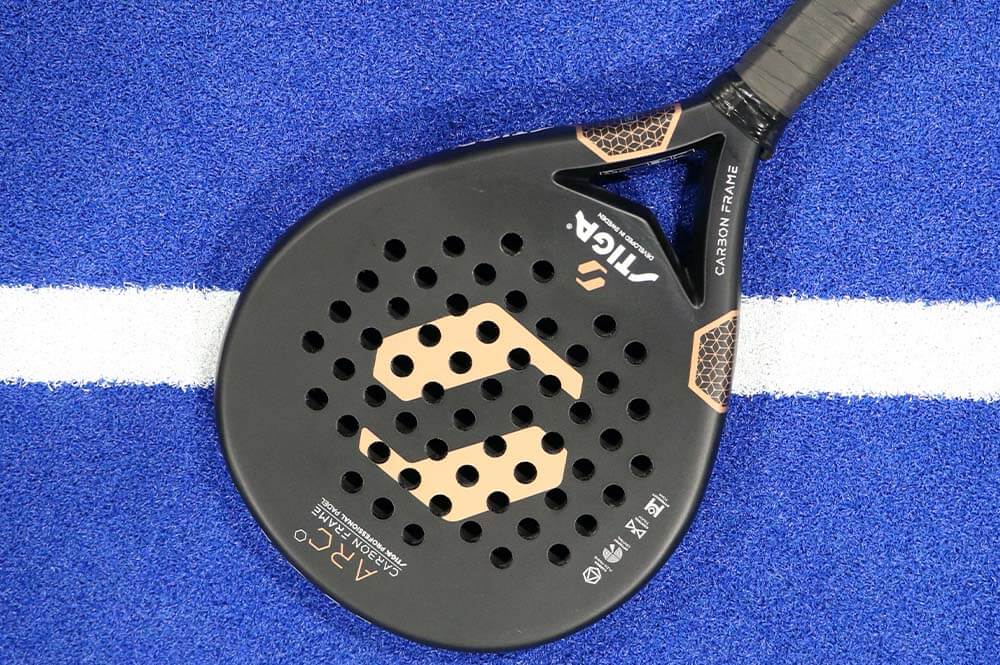 The Arc has a low balance, which is by far the most common among the round rackets. This means that the weight is distributed further down towards the grip. They are designed to be easy to play and provide the best possible control for the user. A low balance makes for a racket for the type of player who focuses on precision and skillful placement, however, it is a little more difficult to generate good speed on the offensive with these.
Here we have a round racket, just like in the rest of the Stiga padel collection. The round rackets are the easiest to handle and the easiest to play, as the low center of gravity is close to your body.
It, therefore, sits more comfortably in the hand and follows fast lateral movements more easily, allowing you to move freely across the court. This is the perfect shape for new players and exercisers who are focused on getting better by honing in on the correct technique.
Its opposite is the offensive diamond-shaped rackets, which are designed for technically proficient, offensive players. The diamonds are top-heavy, and therefore provide excellent leverage when attacking with many overhead strokes, but they place far greater demands on the player's technique to perform. 
The Arc is a soft racket, which is the best option for players who are new to the sport of padel. Soft rackets dampen the vibrations at the moment of impact and give you a very good ball feel to control the stroke more easily. In addition, the soft core and fiberglass hitting surface put good speed on looser balls, this means you don't have to hit very hard yourself to offer strong and speedy resistance. They are also more gentle and help prevent injuries such as tennis elbow.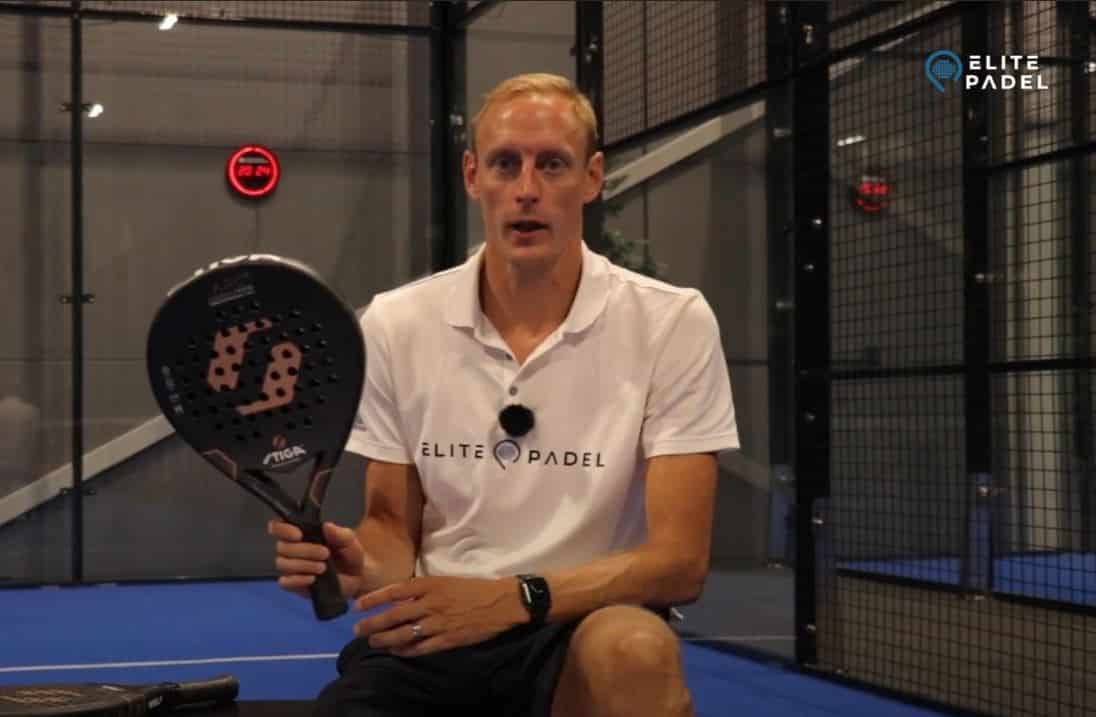 What level of player is the Stiga Arc suitable for?
The Stiga Arc is a great racket choice for players who are just discovering the social and fast-paced sport of padel, but also for recreational players who like to have an easy-to-play racket in their grip. It has features that are excellent for making things as easy as possible while learning the basic technique, as it allows equally good control in offensive strokes as well as in defensive ones. 
It provides a nice combo of speed and precision, so you'll always be able to do your best in any situation. The more advanced rackets are better suited once you've gained a bit more experience and a more defined playing style, but until then a versatile racket like this is a perfect partner.
Is the racket best suited for offensive or defensive play?
It delivers equally good offensive and defensive hits and therefore deserves to be called an all-round racket. However, its focus, as it should be for a beginner's racket, is on control. It doesn't generate as much speed in smashes as a more offensive racket, but until the basics are in place, it's no use hitting with full power if the control isn't there. Don't be in a hurry, build your game on a broad base, and the advantage of a racket like the Arc is that it allows you to do just that. 
Brief information about the brand
Stiga Sports is arguably best known for their table tennis products, which they have been faithfully supplying to their users since 1944. They are known for making all of their rackets by hand, and through this, they are always able to produce maximum precision in the best materials. 
Stiga Padel is a new division within Stiga Sports that released its first racket collection in 2019. They have focused on models that are all based on the same concept – round shape with a low balance and the same soft core – which are then separated by the addition of different technologies. All rackets have been produced in collaboration with Daniel Dios Zetterlind, the former national captain of the Swedish padle tennis team. 
Another feature is the stripped-down, timeless design that is classic to Scandinavian culture. Stiga also offers clothing, bags, and accessories of the same high quality. Finally, a world-class Swedish company is entering the wonderful and ever-evolving world of padle.
Advantages of the Stiga Arc
Something that really catches the eye with the Arc is its large sweetspot which allows you to utilize the entire hitting surface of the racket, this makes for a very forgiving racket which is perfect when you are a new player often hitting a little further out towards the frame. The stiff frame makes it a durable option that is also capable of offering the user good speed, while the softer core and double-layered fiberglass hitting surface provide really nice control that gives you confidence at all times. A safe and affordable racket that will help lay the foundations to then take you upwards, perhaps all the way to the top.
Plus / Minus
Summary of our review
Good speed with nice control
As a racket designed for new players, it has no major flaws, delivering exactly what it promises – full control and easy to handle. But it's a racket just for the first phase – once you feel the technique and playing pattern starting to settle, you'll want to switch to a more advanced racket to continue your way up to the next level.
Follow Elitepadel on Youtube!
We publish everything from video reviews where we test and compare different products to tips on how to become a better padel player.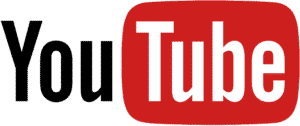 Our overall rating for the Stiga Arc
Our overall verdict and review of the Stiga Arc is that it's an awesome racket for those at a slightly lower level who are still learning the basics. The Stiga Arc is equipped with an extra large sweetspot that extends across the entire racket which makes the racket very forgiving in foul trouble.
The racket is also affordable considering what you get for the money and for the beginner up to intermediate level, this racket is an awesome choice.
There aren't too many drawbacks to this racket as it performs all the functions it is made for.
Our overall rating for the Stiga Arc
We have tested the racket!
Micke at Elitepadel has tested the racket. In this video you can see us test play and review the racket.