Our rating and review of the Stiga Axe is summed up in the fact that it is a top racket with very high quality. It is a racket that is very suitable for those who play at an intermediate level up to a more advanced level. A good all-round racket that gives you really good control in the game. 
The Stiga Axe is the racket from the manufacturer Stiga that is in the middle of the price scale between the Stiga Arc and the Stiga Ace. In this review, we'll go over the pros and cons of the racket compared to its peers and who the racket is best suited for, among other things.
Don't miss our video review below where we compare all three Stiga padel rackets. We also have an exclusive discount code from Sweden's leading padel store, Tengo.se, below.
We have tested the racket!
Micke at Elitepadel has tested the racket. In this video you can see us test play and review the racket.
Stiga Axe characteristics
Introducing Stiga Padel Sweden ace Daniel Windahl's own match racket, a new addition to this year's padel collection. Daniel asked Stiga some time ago for a stiffer racket that focuses on putting good speed on the court, but he was never willing to compromise on either control or feel when hitting the ball. Then the Stiga Axe was born.
The Swedish brand has succeeded well in composing a racket that provides really good control and enough power for you to put really good pressure on your opponents through a high tempo and fast volley duels. The keywords that permeate the entire design are balance and harmony.
A great option for those who don't want to be defined by a particular style of play but want to be able to switch freely between powerful net play and advanced positioning. Axe is a handmade, very complete racket that lets you be your best version every time you step into the cage.
The design is exactly what you'd expect from Stiga – a simple but elegant color scheme in black and grey tones. 
Specifications
Information about the racket
Game type: Allround - Offensive

Player performance level: Intermediate - Advanced
The frame's impact-resistant construction is Hybrid Flexi Frame, which is a blend of carbon fiber and Kevlar. This mix makes for an incredibly durable racket that allows you to spend as many hours as you want in the cage, and a racket that will consistently deliver the same top-notch performance. A stable racket that allows you to give 100% in every single aspect.
The entire Stigas collection of padel rackets has the same core. It's called Hypersoft Foam, and it's a black EVA foam with an outstanding density that makes for a maximum sweetspot for you to control any ball, even those that hit a little further out towards the frame. This foam is extremely durable, to ensure the same great characteristics even when used often and for a long time. It has another great feature, and that is that it effectively dampens the vibrations that occur when hitting the ball. The result of this is a more comfortable ball feel, but also that it helps to reduce the risk of injuries such as tennis elbow. 
Carbon Duplex is the name given to the racket's 3k carbon fiber hitting surface. What has been done is to alternate several layers of stiff carbon fiber with flexible fiberglass, thus achieving a ball hit that provides a nice balance between speed and touch. Optispot Max is the technology that ensures you get the biggest sweetspot possible, which is not only substantial but also delivers great results. The security of knowing you're always in total control.
Axe is Stiga's first padel racket to feature a grooved surface layer, called Ultra Grip. The specially designed pattern ensures that you get an awesome grip on the balls and better spin which provides you with better effects to surprise your opponents with on the court.
The balance of the racket describes how the weight is distributed over the hitting surface. A padel racket can have three different types of balance: low, medium, or high. When the balance point is closer to the handle, the racket is perceived as easier to play, as the center of gravity is closer to the body. Rackets with a high balance are also called top-heavy and give extra speed in the strokes. Mid-balance rackets work well for both offensive and defensive play.
Axe is a low-balance racket, which is, therefore, easier to play. It offers better control, but at the expense of power. When using a racket like this, you need to be able to hit hard yourself to put extra speed on the balls.
The Axe is a round racket that is packed with the latest technology. This racket shape is usually recommended to new players, as the low balance makes it the easiest to play racket model, but here the focus has been on improving offensive performance at the expense of control. Round rackets are those with the largest sweetspot, i.e. ideal hitting area, which adds comfort and precision to your game.
Axe is classified as a medium-hard racket. The entire design of the model is based on providing harmony between soft and hard. The frame is stiff, to be really durable, and contributes to power in the strokes, while the core, on the other hand, is soft to offer optimal control, comfort and ball feel while putting speed on softer balls. The racket's hitting surface is a mix of stiff carbon fiber and soft fiberglass, again to get the best of both worlds.
Follow Elitepadel on Youtube!
We publish everything from video reviews where we test and compare different products to tips on how to become a better padel player.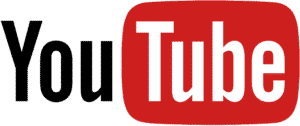 We have tested the racket!
Micke at Elitepadel has tested the racket. In this video you can see us test play and review the racket.
Brief information about the brand
Stiga Sports is a Swedish company based in Eskilstuna that has made a name for itself all over the world as a supplier and manufacturer of table tennis products and play equipment – here you can find most of what you need in sports and leisure. The company was founded back in 1944, and its products are now distributed in over 100 countries.
They are committed to providing us with great equipment for active leisure time, and they are characterized by always delivering high quality to all players, whatever their level. 
Stiga Padel is a new branch of the company. They have released two padel collections so far, with all models based on common denominators such as a versatile and durable core and a stable and durable frame construction. Currently, they offer four different rackets: the Ace, Arc, Art, and Axe, which then have different technological components that make their characteristics different and make them suitable for different target groups.
Stiga has enlisted the help of an expert to produce the best possible rackets – Daniel Dios Zetterlind is the former national captain of the Swedish padle tennis team and has been involved in the development of the new racket collection from start to finish.
What level of player is the Stiga Axe suitable for?
This is a racket that Stiga recommends for the experienced player who has a good basic technique and good ball striking skills and wants to continue their climb up the ladder. It is designed for skilled recreational and competitive players who know what they want in a racket and won't settle for less than the best. 
It's a very complete and balanced racket that feels easy to play thanks to the round shape and low balance, but because it's more focused on offense compared to most round rackets, it's also less forgiving. It places quite high demands on you as a player to provide maximum performance, and inexperienced players have plenty of other options that are more suitable – such as the Stiga Arc.
Is the racket best suited for offensive or defensive play?
The advantage of the Hypersoft Foam EVA that Stiga uses in all its rackets is that it provides an equal response in all strokes – both offensive and defensive. The Axe is a great all-round racket that you can rely on in all situations, whether your game is based on fast counter-attacks, skillful positioning, or speedy net play. 
It's a versatile racket to help you play your best in every situation and to switch between different styles of play and types of shots when needed.
Benefits of the Stiga Axe
According to Stiga, the Axe is a combination of the best of all worlds: control, speed, precision, and a great feel. A comfortable hybrid racket whose versatile characteristics allow for a really good game all over the court, from the baseline as well as in front of the net.
The hitting surface, which is a mix of stiff carbon fiber and flexible fiberglass, provides a comfortable ball hit, while the core offers pretty good explosiveness and power. For a round racket with a low balance, it delivers surprisingly good results on the offensive. 
With a racket like Axe you know you can always feel confident, it's neither too hard nor too soft. It doesn't specialize in either offense or defense but allows you to adapt your game to the opposition and circumstances without having to feel at the mercy of any situation.
Plus / Minus
Summary of our review
Great mix with control, speed and precision

Comfortable ball hit with material made of stiff carbon fiber and flexible fiberglass

Lacks the extra in attack due to low balance
It lacks that little extra in the attacking game, due to the low balance. A slightly higher center of gravity would probably have helped on the offensive. It puts demands on the player's technique to give optimal performances, and skilled players usually want a bit more pressure in the overhead game.
Our overall rating for the Stiga Axe
Our overall verdict and review of the Stiga Axe is that it is a top of the range Stiga rake that has it all. Everything from control, speed, precision and just an absolutely wonderful feel to play with. The Stiga Axe is a hybrid racket which means it has many different characteristics on court to be able to both play defensively and offensively. 
The hitting surface, which is a mix of a flexible and stiff carbon fiber, provides a great combination of a comfortable ball striking as well as explosiveness and power. This racket is certainly something to recommend as it is packed with not only features and technique but overall a really nice racket to play with.
What there is to mention when it comes to disadvantages is that the low weight which negatively affects the attacking game and instead puts demands on the player's technique to be able to perform in the attack. If you want a more attack-oriented racket where the offensive game is the focus, you should choose a more top-heavy racket.