Our opinion and review of the Set Leopard 2022 after testing the racket is that it is a really good racket with a large sweetspot that makes it easier to get the ball off even on a bad hit. The racket also has a softer hitting surface with 3K carbon fiber. This helps in the offensive game.
We have tested the racket!
Mikael på Elitepadel har testat Set Leopard 2022. I den här videon kan du se när vi provspelar och recenserar racket.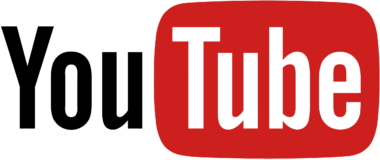 See our test and review on Youtube!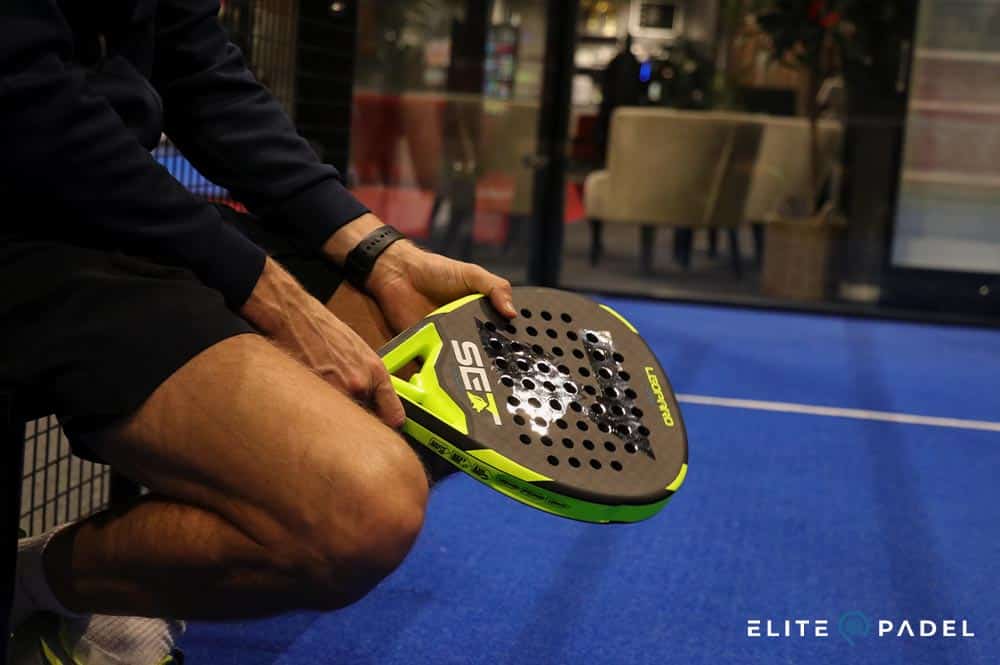 Set Leopard 2022 characteristics
Below we go through the Picture from when we tested and reviewed the Set Leopard 2022 and the characteristics of the racket. In addition to the features, the racket is aesthetically beautiful with fine lines and nice coloring.
| | |
| --- | --- |
| Rackets specifications |   |
| Brand | Set |
| Shape | Drop shape |
| Balance | High |
| Game type | All-round/offensive |
| Game Level | Intermediate – advanced |
| Weight | g (+/-10) 365 – 380 g |
This model is of a tougher nature with a carbon fibre frame and a 12K carbon fibre hitting surface. Underneath the hard hitting surface is the soft core Black Eva Soft.
The balance point is placed high, so it will be stronger in offensive play. It can give more speed to the high balls, despite the choice of a soft core.
Drop shape can provide advantages for both hard and soft play. The shape provides a harder character than a round shape, while allowing for a larger sweetspot.
Although it is an all-round racket, there are more characteristics that argue for an offensive racket. The high balance point and carbon fibre in both the frame and hitting surface can provide good support to create proper ball speed. Although, the softer core may require more strength and technique from the player in some situations.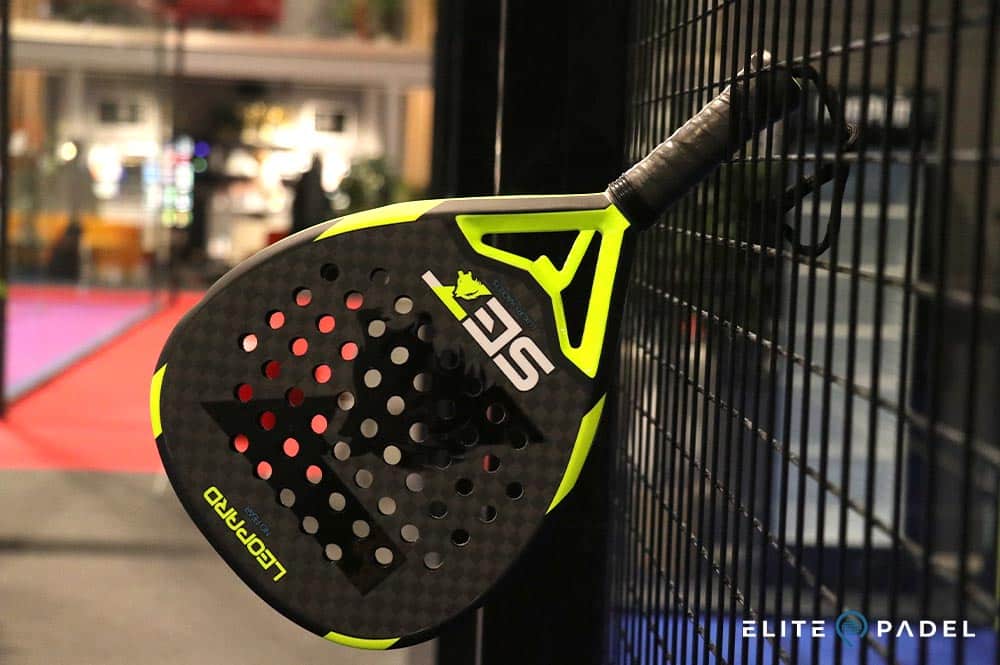 What level of player is Set Leopard suitable for?
This all-round racket is best suited for intermediate to advanced level players. Among other things, it is able to handle the hard characters well, but also to use it well to provide good power in high balls.
Is the racket best suited for offensive or defensive play?
The soft core and a larger sweetspot are great characteristics for creating control, but this hard racket has more characteristics that can provide good strengths in offensive play. Like the high balance point combined with the hard hitting surface and a coarser face.
Information about the Set brand
The Set brand has been on the market for about seven years, while Set Nordic came into being in 2021 and in 2022 it is expected that there will be a well-stocked warehouse in Sweden. The two owners, Anders Tiensuu and Anders Dahlin, want to make sure that padel players in Sweden can get better service.
With a warehouse in Sweden, it will be easier to assist with shorter delivery times and if there are any complaints, these can also be handled in a more smooth way. The aim is to have a well-stocked warehouse of rackets, clothing, shoes and other accessories.
Read more about the Set padel racket and our other reviews.
Compare racket with other models
Comparison of Set rackets
Shape
Balance
Game type
Level of play
Weight
Set Bull
Drop Shape
Medium
Offensive
Intermediate - advanced
360-375 g
Set Hyena
Round
Medium
All round/Defensive
Intermediate - advanced
360-375 g
Set Leopard
Drop Shape
High
All round/Offensive
Intermediate - advanced
365-380 g
Set Hawk
Drop Shape
Medium
All round/Defensive
Intermediate - advanced
365-380 g
Read more about all SET padel rackets.
Benefits of Set Leopard 2022
The soft core provides more balance and control in the racket, and therefore a softer feel for the player. Carbon fiber reinforced frame, hard hitting surface and a drop shape that gives a little more stiffness in the racket can provide proper power and speed in the offensive game. The carbon fiber frame provides both stiffness and better durability to the racket.
The surface of the racket is a bit rougher which helps in creating spin on the ball. This combined with the high balance point can be a good advantage to smash out opponents.
This stiff all-round racket is not aimed at lower level players, but requires more strength and experience from the player to handle the racket properly. The soft core may need extra power from the player when facing high balls.
Disclaimer
All opinions given by Elitepadel and our writers are subjective and you may not agree. Elitepadel.se is a free platform for you as a visitor and is instead funded through collaborative links to our partners. You as a visitor are not affected by these links.