Our verdict and review of the Bullpadel Flow is that it is a stable racket with good speed in the strokes and also comes with an enlarged sweetspot. The racquet is perfect for the more advanced exerciser up to an advanced level.
Follow Elitepadel on Youtube!
We publish everything from video reviews where we test and compare different products to tips on how to become a better padel player.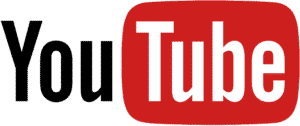 Bullpadel Flow characteristics
Flow is the racket of choice for Spanish WPT titlist Alejandra Salazar. Bullpadel presents here a drop-shaped racket that has been created to give the skilled player as versatile and complete features as possible. The inner core of Soft Multi-EVA makes for an easy-to-handle racket that guarantees full control of the balls at all times. It is a racket that weighs little, only about 355 grams, and thus easily accompanies quick lateral movements and explosive net attacks.
This is one of the best all-round rackets, it is evident that it is a premium racket with the best materials because its performance will be appreciated even by the most demanding and discerning players. Bullpadel has managed to create a model that offers an exquisite balance of power, control, and comfort that will not disappoint.
The design has changed compared to the previous model, this year opting for a very elegant background in blue-green color with a black logo and branding complemented by details in coral pink. Flow also includes a flexible frame cover that ensures your racket is not exposed to knocks and scratches, thus increasing durability.
Specifications
Information about the racket
Player performance level: Advanced
This racket is sure to be one of the hits of the season and comes packed with all the latest technology on the market.
This women's racket has a frame that is made from Carbon Tube 100% carbon fiber with the new Flow Force racket neck. The idea behind Flow Force is that it helps absorb vibrations while making the swing more efficient and comfortable. The Nerve technology around the entire racket head provides a more stable frame and better control in every stroke.
For the racket's inner core, a type of Multi-EVA has been chosen, which is a multi-layered foam that combines different densities. The innermost layer is softer, to absorb vibrations in a better way at the same time as it increases comfort when hitting the ball and ensures that you always have full control in every stroke. The outer layers are harder, thus contributing to explosiveness and precision.
Flow has a hitting surface made of the hybrid material Fibrix. Carbon fiber has been carefully woven with fiberglass, resulting in a flexible and comfortable – yet powerful and durable – surface that adds further balance to an already harmonious racket. It's topped with the sandpaper-like 3D Grain for the best impact and grip on the ball for sliced shots and delicate placements.
Vibradrive takes care of reducing the vibrations that occur when hitting the ball very effectively, making Flow a gentle racket even for players who have suffered from injuries to their elbows or wrists.
As is to be expected from a drop-shaped racket, Flow has a medium balance with a great sweetspot and is characterized by the powerful exit velocity it delivers to the ball. This is a very comfortable model designed for talented girls who want a balanced racket that allows them to get the best possible power in their strokes while achieving skillful, technical placements and bandejas. The racket with a medium balance provides equally good performance in all types of strokes and playing situations.
The drop shape, or hybrid, is the ideal racket shape for players who don't want to choose between an offensive or controlled game. The name hybrid comes precisely from the fact that it is a mixture of the attack-oriented diamond and the more easy-to-play round shape that focuses on control. So here you have a very good all-round racket that doesn't specialize in either direction but delivers equally good characteristics in all types of shots across the board.
Flow is classified as a medium-hard racket. The stiff 100% carbon fiber frame together with the Multi-EVA core makes it a great racket for the offensive, the solidity makes the power of your strokes come to the fore and places great speed on the balls. The slightly softer hitting surface that mixes carbon fiber with fiberglass promotes control when hitting the ball and greater comfort. It also makes it a more gentle racket that reduces the risk of injury.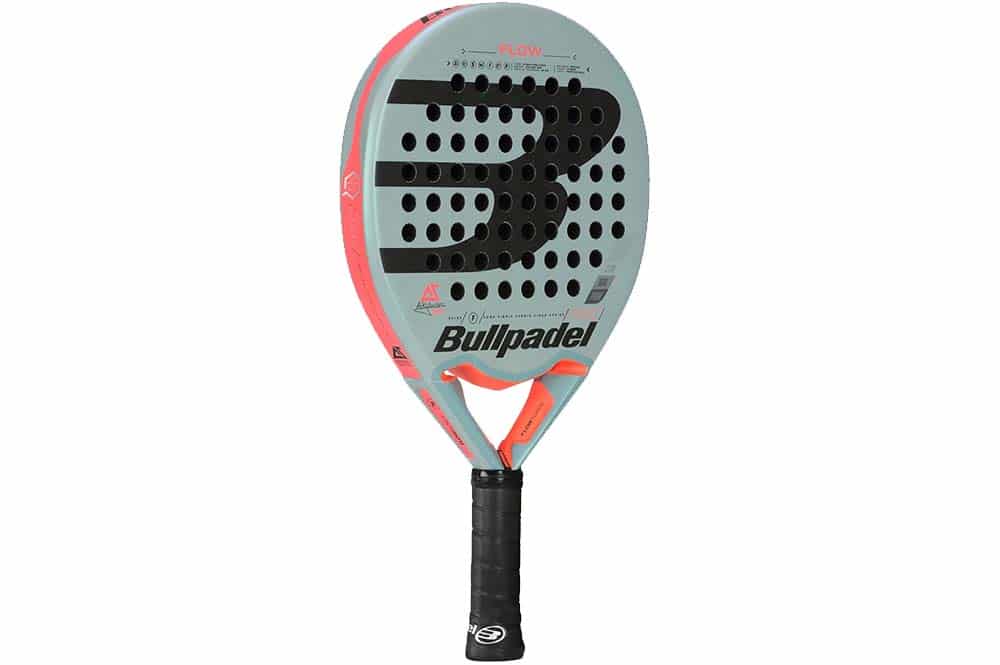 What level of player is Bullpadel Flow suitable for?
Bullpadel Flow is a racket for skilled players with good technique. It is intended for padel players at an advanced level and competitive players, who are looking for a racket that delivers both power and comfort. Drop-shaped rackets tend to be easy to handle and appreciated by a wide audience, but in this case, the hard materials make it perform better offensively than other similar models – but at the same time place greater demands on the player and their technique.
Is the racket best suited for offensive or defensive play?
Here we have an all-round racket, which has managed to achieve its purpose – providing a perfect balance between power and control. It works equally well for baseline play and lightning-fast attacks in front of the net, so you know you'll always be able to offer your best game no matter what opposition you're facing.
Brief overview about the brand
Bullpadel has been manufacturing padel rackets for just over 15 years and is a Spanish brand based in Madrid. Since the company started in 1995, it didn't take long for it to become a reference among all the top players at the WPT, as Bullpadel is always at the forefront of constantly delivering rackets that are made of the best materials and the latest technology. 
The Spanish brand has the ability to always surprise, every winter when the new collection of the year is to be presented they have an army of users eagerly waiting for some revolutionary novelty. Their modern designs always come with stylish color schemes, making them the perfect racket choice for those who like to attract attention on the court.
Padel is an evolving sport, which is why it's so important for manufacturers to keep up with the times and not settle for living off the old. The close working relationship Bullpadel has with many of the WPT's top players is believed by many to be the key to their success, as it provides them with the perfect partners to produce new rackets that are fully in line with the players' own preferences. 
The desire to continually improve and excel is shared by both Bullpadel and the players who represent them on the court such as Maxi Sanchez, Paquito Navarro, and Alejandra Salazar.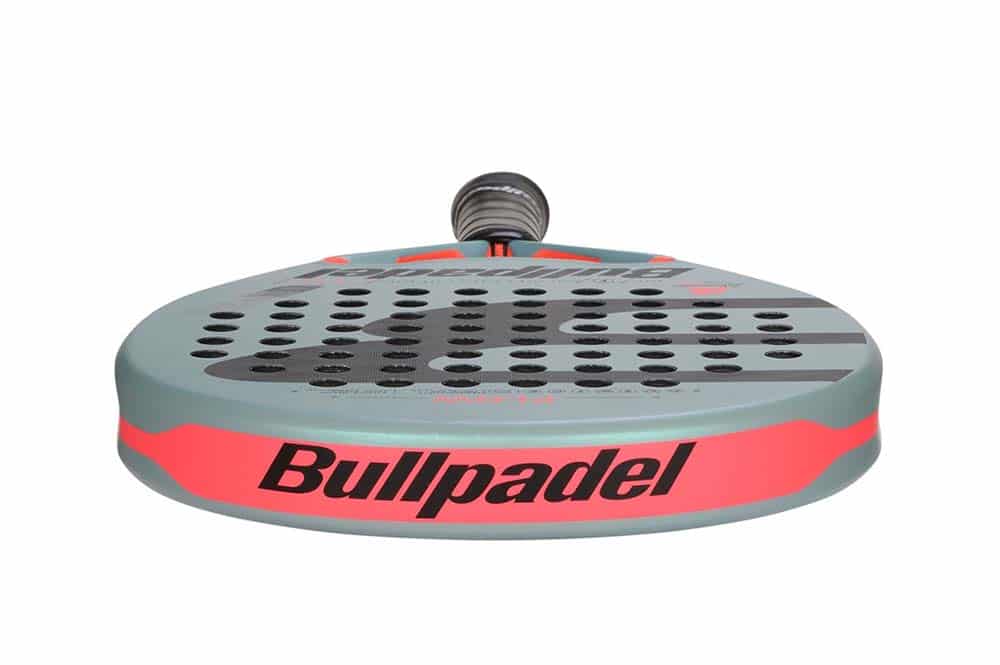 Benefits of Bullpadel Flow
This is the perfect weapon for players who want to have fun on the court while playing at their absolute best and fighting for every point like it's their last. Bullpadel has produced a racket that will really enthuse the female crowd, but it's also suitable for guys who prefer to play with a lightweight model. Efforts have been made to create as complete a racket as possible, with a very good choice of materials and the latest technology. The result is a harmonious racket that delivers what it promises in all situations.
Plus / Minus
Summary of our review
Delivers good speed on the ball

The surface is made of fibreglass and does not provide the same explosiveness as carbon fibre
The Flow has been greatly improved compared to the previous model, which lacked a lot of power on the offensive. They've really managed to do that this year, of course at the cost of the racket not being as easy to play as it was before. For talented girls with a well-developed technique, this shouldn't be a problem, but the target group has become a bit narrower than before due to the improved performance.
Bullpadel Flow reviews and ratings
Below we have collected reviews for Bullpadel Flow online but unfortunately we have not found any so we at Elitepadel have chosen to rate the racket ourselves.
4.5 out of 5 from Elitepadel.se
Our overall rating for Bullpadel Flow
Our overall verdict and review of the Bullpadel Flow is that it is a very stable racquet that is cruelly flexible and suitable for a wide audience. The Bullpadel Flow is made with a relatively soft core with a flexible fiberglass surface and a high balance racket that takes your game to the next level.
What is missing in the racket in our opinion is that carbon fiber could be a better choice than fiberglass to get that little extra in explosiveness. The racquet also lacks a more distinct texture on the surface that would increase grip on the ball.
Overall, we would definitely recommend this racquet for those who are still developing and want to improve their game and take it to the next level.