Our rating and review of the Bullpadel Shake can be summarized in that it is a racket with good control and a low balance. The Bullpadel Shake is aimed at those who are either keen to try padel for the first time but also works for the recreational player. 
Don't miss that you can buy Bullpadel Shake with a discount code below.
Follow Elitepadel on Youtube!
We publish everything from video reviews where we test and compare different products to tips on how to become a better padel player.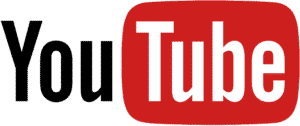 Bullpadel Shake characteristics
This addition to the 2021 collection is a revamped version compared to last season and is produced to be an awesome option for those starting their journey on the padel court. Bullpadel Shake is a racket that is lightweight, easy to play, and comfortable in the hand – you'll love it from the moment you pick it up.
Here you have a racket that has been designed to provide maximum comfort and control for new players as well as those who want to improve their level of play and technique with an easy-to-play and affordable racket. 
The soft core makes your strokes go faster even if you don't hit very hard yourself and thanks to this, it's easier to maintain control. The large sweetspot makes it a forgiving racket, allowing you to learn from your mistakes and win points on the court in the meantime. Despite its primary focus on control, it delivers an acceptable amount of power in the strokes, so you can rely on it to deliver in all kinds of playing situations. A faithful companion on your way up to the top.
We like the design of the black background with blue, white, and orange details, although last year's black/orange model was almost even more aesthetically pleasing.
Specifications
Information about the racket
Player performance level: Beginner - Intermediate
The Bullpadel Shake is a racket that excels in quality and comfort on the court and is suitable for most beginners and intermediate players.
The frame is made of Carbon Tube 100% carbon fiber. This construction ensures maximum response on ball impact and provides very good harmony between power and control. Carbon fiber frames provide the absolute best durability and make it a durable racket that will maintain the same level of performance even through time.
Evalastic, a soft EVA foam, has been chosen for the racket's core. Evalastic's main feature is that it provides a really nice ball feel, and also contributes to, with other features, really good comfort and vibration dampening. 
The impact surface is made of polyglass, which is produced from fiberglass, whose main function is to ensure that the ball has a good exit speed. It also provides a perfect balance between flexibility and durability, while allowing you to experience optimal control in ball striking.
This racket includes the Sticker, which is a flexible and super-lightweight frame protector that ensures your racket is spared from scratches and impacts.
For best results, it may be a good idea to purchase Bullpadel's ergonomic grip, called Hesacore, which reduces vibration at the moment of impact and provides the ultimate feel.
Just like last year, the round shape of the Shake has been retained, with a low balance and a well-sized sweetspot. These are the perfect characteristics for players who are new to the game and want to be able to practice good technique while having fun. The racket's low center of gravity makes it easy to maneuver, it follows swift movements across the court with ease and it gives you maximum time to prepare for your next shot.
The Bullpadel Shake is a racket that is made with a round shape and stands out from the crowd by making the game as easy as possible. The round shape is the one that can offer the biggest sweetspot, making it a forgiving racket that allows you to control the ball even when hitting further out towards the frame.
Shake is classified as a soft racket. The soft and pleasant EVA foam in the core increases the comfort and flexibility of each stroke, and thanks to the composition of the material, the racket will give the same level of performance even if it is used frequently.
Evalastic provides extra speed on the ball and produces nice hits where you don't lose control even if you haven't found the sweetspot. The Polyglass hitting surface is also soft and flexible, providing maximum comfort in every stroke, and allowing you to achieve good placements that put pressure on your opposition at all times.
It's important for beginners to have a softer racket that provides good vibration dampening, thus reducing the risk of injury that can easily occur to the elbow or wrist with the new, increased stress that many hours in the cage can bring. 
What level of player is the Bullpadel Shake suitable for?
Here, the Spanish brand has produced a very affordable option for beginners and intermediate players who don't play very intensely. It is undoubtedly a good racket when taking your first steps on the padel court, by being gentle and forgiving. The model allows you to improve your game by giving you good conditions for all types of strokes, thus taking you to the next level. Then, when you have a more defined style of play or need higher performance to continue to develop, it's a good time to choose a more advanced racket to continue refining your game.
Is the racket best suited for offensive or defensive play?
It's a racket that focuses primarily on control, but for a beginner, it works well as an all-round racket. You'll get good speed in your strokes while maintaining the necessary control. In overhead games and smashes it's not a particularly powerful option, but when you're still filing away at technique, control in these types of shots is a higher priority.
Brief information about the brand
Bullpadel is a Spanish brand headquartered in Madrid, and since its inception in 1995 has concentrated all its focus on padel tennis. It started its business by manufacturing rackets, as it felt that the rapid development of the sport offered great opportunities for improvement in equipment. In 2005, it expanded its range to include clothing and accessories.
Bullpadel's hallmark is to always deliver products of the highest quality to all types of players in the sport of padel tennis. They always have something to offer whether it's for beginners, more experienced players, or WPT professionals – and the materials, technology, and design will always be top class whatever the level.
One of the reasons for their great success is the close collaboration they have with players, to develop and manufacture materials that fully adapt to the players' own preferences. Many of the WPT's top stars use Bullpadel's rackets exclusively when they play on the tour, including Paquito Navarro, Maxi Sanchez, or ladies' player Alejandra Salazar.
Advantages of Bullpadel Shake
The Funline class of Bullpadel is a collection of rackets that offer a wide range of different characteristics to players who are developing their padel game. The Shake is designed to provide equal parts of quality and comfort, which is a great attribute for players looking to rise to the next level and improve their technique.
The resilient core automatically puts nice speed on the balls, allowing you to concentrate on placement and precision. A substantial sweetspot is a very good addition, allowing you to gain confidence on the court by winning points and ball duels without always achieving perfect hits.
Plus / Minus
Summary of our review
Great comfort and flexibility in beating

Lacks pressure in the attacking game
A little extra pressure in the attacking game would have been nice. The new player who wants to focus primarily on control probably won't miss anything, but if you're a bit more offensively inclined, it almost certainly won't be long before you want to upgrade your racket.
Bullpadel Shake reviews and ratings
Below we have collected reviews for Bullpadel Shake online but unfortunately we have not found any so we at Elitepadel have chosen to rate the racket ourselves.
4.0 out of 5 from Elitepadel.se
Our overall rating for Bullpadel Shake
Our overall verdict and review of the Bullpadel Shake is that it's an awesome racket for the beginner who may not have quite learned all the basics yet but is really keen to progress. The Bullpadel Shake is an incredibly forgiving racket with its large sweetspot and will really make the learning curve easier and more enjoyable when you take your first steps on the padel court.
We definitely think this racket focuses first and foremost on control but for a beginner this racket works great as an all round racket.
The Bullpadel Shake is equipped with an extra large sweetspot which will be of great use in the beginning as you can instead focus more on placing the balls and practicing new techniques.
The only negative we can really mention is that the racket lacks a bit more pressure in the attacking game but since this is a beginner's racket, it is the perfect racket for what and who it is meant for.
We therefore give this racket 4.0 out of 5.0 stars.
Here you can buy Bullpadel Shake