One of the most popular investments among our sports stars is undoubtedly the ever-growing sport of padel. Padel has become so popular in Sweden that there are not enough padel halls to cater for the huge demand that currently exists. 
This means that the owners of the padel halls can charge high court rents and earn millions of kronor per year. Below, we take a look at the sports personalities who have invested in padel.
Padel interest shows no signs of waning, so the likelihood is that you'll soon find a hall near you. In fact, it's a very lucrative investment in terms of what it costs to build a padel court and padel hall compared to potential rental income.
Many of our most famous sports stars, and even other celebrities, have recently made headlines by making a big splash in the new sport. Here we thought we'd show you the most famous names – test yourself and see how many you already knew!
Summary: How the profiles have invested
In the table below, we have summarised how the different profiles have invested. You can read more about each profile and their investments further down the article.
Feel free to use the table on your website – but don't forget to link to Elitepadel.com as a source.
| | | | |
| --- | --- | --- | --- |
| Name | Sport | Type of investment | Company/Name |
| Zlatan Ibrahimović | Football | Padel hall | Padel Zenter |
| Jonas Eriksson | Football | Padel hall | |
| Markus Rosenberg | Football | Padel hall | Padelcourt No 9 |
| Andreas Isaksson | Football | Padel hall | |
| Magnus Arvidsson | Football | Padel hall | |
| Stefan Rehn | Football | – | – |
| Peter Forsberg | Ice hockey | Padel hall (sold) | |
| Andreas Lilja | Ice hockey | Padel hall | Padel Crew |
| Niklas Wikegård | Ice hockey | Padel hall | |
| Magnus Johansson | Ice hockey | Padel hall | PDL group |
| Niklas Hjalmarsson | Ice hockey | Padel hall | |
| Johan Davidsson | Ice hockey | Padel hall | |
| André Burakovsky | Ice hockey | Padel hall | Padel hall in Höör |
| Jonas Andersson | Ice hockey | Padel hall | PDL group |
| Andy Murray | Tennis | Padel hall | Game4Padel |
| Måns Zelmerlöw | Program leader/Artist | Padel hall | PDL group |
| Jonas Björkman | Tennis | Padel hall | PDL group |
| Jan-Ove Waldner | Tabletennis | Padel hall | PDL group |
Innehåll i den här artikeln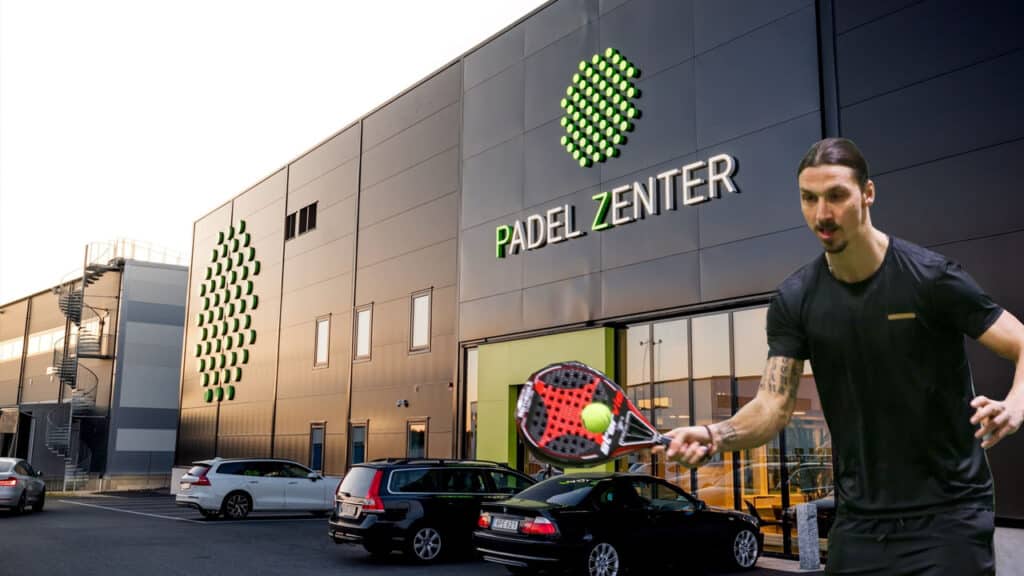 The footballers who both play and invest in padel
Nobody has missed Zlatan's investments through Padel Zenter in several places in Sweden, but below we list more football players who have invested in padel in recent years.
Zlatan Ibrahimovic, även känd som Sveriges bästa fotbollsspelare genom tiderna. Efter 12 vunna Guldbollar, 5 europeiska ligaguld i 4 olika länder och 62 fullträffar i den blågula landslagströjan har grabben från Rosengård styrt sin kosa till Milano. För andra gången i sin långa karriär spelar han i rossonero, AC Milans berömda matchställ, för att bli deras spjutspets under ännu en säsong.
När Zlatan inte befinner sig på fotbollsplanen håller han sig helst på padelbanan. Men han har inte bara fastnat för sporten som träningsform, utan har även gjort stora investeringar för att göra fler banor tillgängliga för så många utövare som möjligt. Samtidigt är han också en stor drivkraft bakom det växande intresset för racketsporten i Sverige, inte minst genom all publicitet han drar. 
Zlatan äger i dagsläget tillsammans med kompisen Thomas Sandström padelhallar i Stockholm, Skövde, Jönköping, Uppsala och Örebro. Anläggningarna går under namnet Padel Zenter, och har som ambition att bli landets absolut bästa banor och även kunna hålla tävlingar på högsta internationella nivå. De har satsat ordentligt genom att ha samma leverantör av banor som World Padel Tour.
Born and raised in Luleå, Jonas Eriksson was one of Sweden's most international referees until he decided to end his career in 2018. He was named Referee of the Year in Allsvenskan three times, and he refereed the all-Spanish Champions League final between Real Madrid and Atlético de Madrid in 2016, to name a few of his achievements.
Previously, Eriksson was sales director and one of the main owners of IEC Sports, a company that buys and sells TV rights. When they decided to sell the company, Eriksson became a multi-millionaire, and some of this money he has decided to invest in padel. Together with Niklas Widegård, he runs gyms and padel courts at three different locations in Sigtuna municipality, and they also opened the city's first padel hall this summer. The halls are called WE Padel.
Anyone who follows Malmö FF knows more than well who their former captain is, as his 20-year professional career both began and ended in Di Blåe. Rosenberg made his debut in the Allsvenskan in 2001. In 2005 he sought his fortune abroad under the auspices of Ajax, and then also played for Werder Bremen (Germany), Racing de Santander (Spain), and West Bromwich (England) before returning to Malmö in 2014.
In early 2020, Rosenberg began his career as a player agent, but before that – in June 2018 – he opened the four-court Padelcourt no 9 in Höllviken.
Andreas Isaksson is one of Sweden's most popular goalkeepers. Who doesn't remember his performances in the 133 senior matches he played? 2 World Cup finals, 4 European Championship finals, 2 Swedish Championship golds, and 2 cup golds, as well as being named 'Goalkeeper of the Year' no less than 10 times, are some of Isaksson's main achievements as a professional goalkeeper.
Magnus Arvidsson started his professional career in Helsingborgs IF in 1992 and then went on to play for IFK Hässleholm and Trelleborgs FF. Arvidsson is perhaps best known for his world record for fast goals: 3 goals for IFK Hässleholm in a match against Landskrona BoIS in less than 90 seconds. A short time later he was signed by Rostock in the German league, and he is the one who has scored the most goals for this team in the Bundesliga. 
Magnus Arvidsson ended his career with Helsingborgs IF in 2009 after the aftermath of a complicated knee injury. He is now a coach in the lower divisions, namely Vejby IF, while he is also co-owner of Ängelholm Padelcenter. The hall is now bought by PDL group.
Stefan Rehn is known to have won SM gold as both a player and a coach but has now switched completely to padel. His coaching career shifted abruptly from the Gothenburg team Utsiktens BK to coaching padel fans at Padelcenter in the city instead. Only time will tell if there will be a new turn in football for him.
Rehn has a long professional career behind him with Djurgården IF, IFK Göteborg, Everton FC and FC Lausanne in Switzerland. His senior caps totaled 45, and he also has some extremely creditable bronze medals from both the 1992 European Championship and the 1994 World Cup. His coaching career has been crowned with 3 SM and 3 cup golds.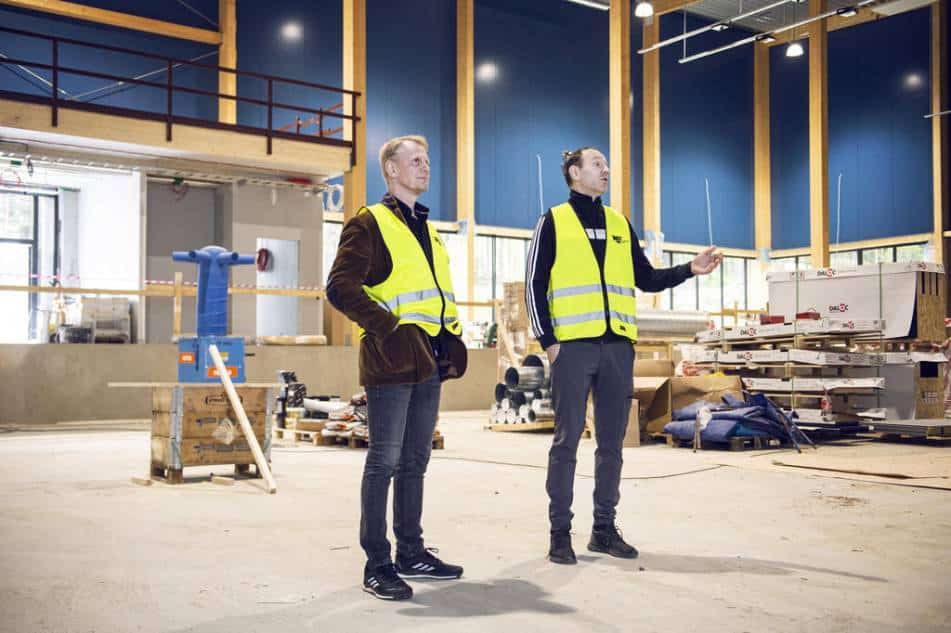 Hockey players and profiles who have invested in padel
There are also hockey players and other sports professionals who have chosen to invest in padel. Below, we list some of the most famous profiles and what they are part owners in.
Hockey legend Peter Forsberg hasn't been idle since he put away his skates in 2011. He's widely regarded as Sweden's best hockey player of all time, and no one would argue that's undeserved when you see his double World Cup gold, double Olympic gold and double Stanley Cup titles.
The Örnsköldsvik son Forsberg was one of the first hockey players to venture into padel, and together with some business associates he owned Padelcenter in Umeå for several years. They sold this project in 2020, and now we stand in eager anticipation to see what he will come up with next.
Andreas Lilja has a solid hockey career of no less than 21 years behind him, 13 of which were played in the world's toughest league – the NHL. The highlight of Lilja's career came in 2008 when he won the Stanley Cup with the Detroit Red Wings. His last year as a player was with Rögle IF, where he was named team captain. He has now switched to coaching Kristianstads IK.
Andreas Lilja is part owner of the company Padel Crew, which has five padel facilities around Sweden: in Helsingborg, Malmö, Falkenberg, Landskrona and Ängelholm. Their facilities in Helsingborg and Malmö boast 17 and 15 courts respectively.
Niklas Wikegård is a former left back whose playing career was cut short by a severe knee injury. Since hockey was his great passion, he instead focused on becoming a coach in Djurgårdens IF and Malmö Redhawks, among others. He is now an expert commentator and has his own hockey magazine on TV4 Sport.
Wikegård owns the company WE Träning&Hälsa together with former football referee Jonas Eriksson. Together they are behind Sigtuna's first padel hall, which opened this summer, and which houses 4 state-of-the-art indoor courts and an outdoor court. The company also has another padel hall in Arlandastad.
Magnus Johansson was a fantastic defenseman who played most of his career in Linköping. No defenseman has scored more points than him in the history of the SHL and he has won both the Golden Puck and the Golden Helmet. He has five World Cup medals with the Tre Kronor, including a gold from Latvia in 2006.
Magnus Johansson is one of the co-owners of PDL Group, which has 50 facilities around the country and soon 36 more.
Hjalmarsson began his professional career in HV71 in 2003. However, he played most of his active years in the NHL, most notably with the Chicago Blackhawks where he became Stanley Cup champion no less than three times: in 2010, 2013 and 2015. With the Tre Kronor he won an Olympic silver medal in Sochi in 2014.
Niklas Hjalmarsson is now co-owner of the fine padel hall Jönköpings Padelcenter.
No less than 17 seasons in HV71 where he was team captain during 11 of them. Johan Davidsson has a solid track record with four Swedish Championship golds, two World Championship silver medals and one World Championship bronze medal, to name just a few. He finished his playing career in 2014 and is now assistant sports director in HV71.
Johan Davidsson is together with Niklas Hjalmarsson co-owner of Jönköping Padelcenter.
The son of Robert Burakovsky and nephew of Mikael Burakovsky, there is no doubt that André Burakovsky has hockey in his blood. He made his debut in the 2011 hockey league with the Malmö Redhawks at just 16 years old, and now we find him in the NHL with the Colorado Avalanche after starting his overseas career with the Washington Capitals for five seasons.
André is part-owner of a major padel hall project in Höör, Skåne.
Jonas Andersson's professional career has taken him from Sweden and AIK to several foreign leagues: the NHL and its farm leagues, the Finnish league and the KHL (the former Russian Super League). He also had time to play in the SHL for Södertälje SK and Brynäs IF before retiring. Today he is an expert commentator.
Jonas Andersson is one of the co-owners of the PDL Group, which has 50 padel facilities around Sweden and many new ones in the pipeline.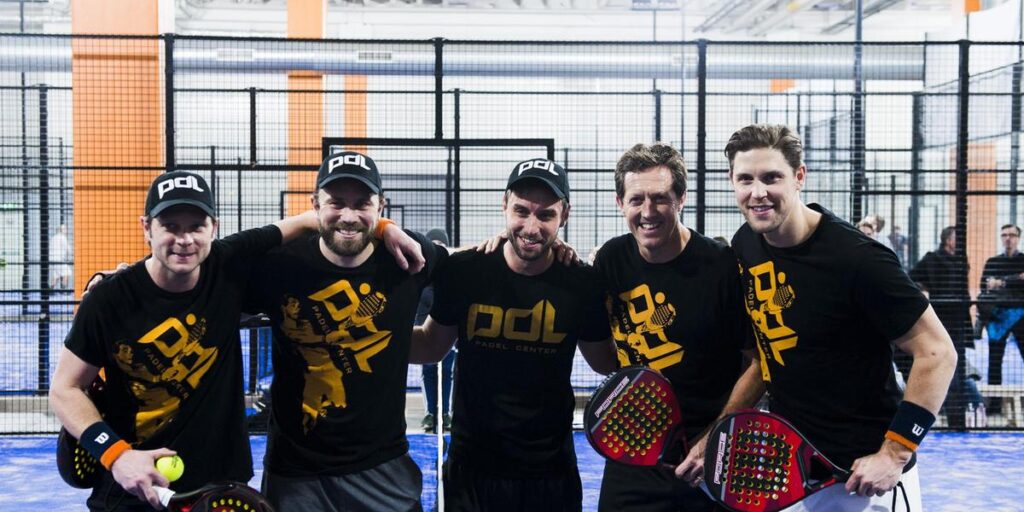 Other sports stars and profiles who have invested in padel
Of course, it's not just footballers and hockey players who have seen the opportunity of investing in padel. Below, we list some other profiles who have invested their capital in the sport.
In 2013, Scottish tennis player Andy Murray became the first Briton to win the men's singles title at Wimbeldon in 77 years. He has 3 Grand Slam titles, 6 GS finals and 2 Olympic golds to his name. In total, he has 45 ATP titles, and his best ranking is number 1 (2016).
Murray has invested in the company Game4Padel, which aims to increase interest in padel in the UK. They plan to build a staggering 500 courts in five years.
Here we have the only name on the list that is not related to professional sports, and that is none other than broadcaster and singer Måns Zelmerlöw. He won the Eurovision Song Contest 2015 with the song 'Hero', which you might have heard on the radio at some point? If not, you've probably seen him from time to time on Allsång på Skansen, Sommarkrysset or Melodifestivalen.
Zelmerlöw is part of the awesome project PDL Group together with many of Sweden's most famous sports profiles.
Jonas Björkman is a former tennis player who was particularly successful in doubles, where he won 54 titles and was ranked as world number one together with Todd Woodbridge. His singles career didn't go off without a hitch either – 6 ATP titles and he was ranked fourth in the world at best.
Today, padel is one of his favourite interests, as he is part owner of the PDL Group with 50 padel facilities around the country.
Table tennis legend J-O Waldner is undoubtedly one of the world's best table tennis players of all time. Olympic gold, Olympic silver as well as double World Championship singles gold, 4 World Championship team golds and 7 Europe Top 12 wins have led to 2 gold medals. J-O played professionally until 2016 when he finally retired at an impressive 51 years of age.
Waldner is one of the co-owners of PDL Group with Jonas Björkman and former hockey player Magnus Johansson, among others.
FAQ - Frequently asked questions about investing in padel
How do you invest in padel?
The most common investments are made through co-ownership of padel courts or padel halls. But you can also invest in different brands or shops in the sport.
Is a padel hall a good investment?
Owning and operating a padel hall has been very lucrative. There are many halls being built in the country to meet demand, so the question is whether it can be over-exploited any day.
Is it best to invest in a shop, a brand or a padel hall?
The safest investment right now is a padel hall/paddle court. But investing in a brand or a shop can of course result in a very high return - but often involves higher risk too.