Our review and verdict for the Salming Magician S5 after testing the racket is that this racket is good for the defensive player that wants a bigger sweetspot with a lighter weight. As soon as you pick up the racket, you will feel the high quality of the racket. The racket fit well for the beginner up to intermediate players.
As usual, the Salming racket is developed and engineered with the absolute highest quality but comes with a relatively medium price tag.
We have tested the racket!
Mikael at Elitepadel has tested the Salming Magician S5 2022. In this video you can see us testing and reviewing the racket.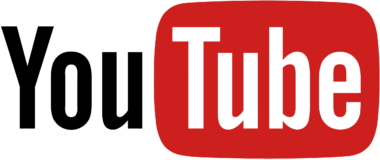 See our test and review on Youtube!
Salming Magician S5 2022 characteristics
Below we go through the Picture from when we tested and reviewed the Salming Magician S5 2022 and the characteristics of the racket. In addition to the features, the racket is aesthetically beautiful, with fine lines and nice coloring.
| | |
| --- | --- |
| Rackets specifications |   |
| Brand | Salming |
| Shape | Round |
| Balance | Low |
| Game type | Defensive |
| Game Level | Beginner, intermediate |
| Weight | g (+/-10) 350 – 360 g |
A carbon fibre racket with 3K carbon fibre on the hitting surface that dampens vibrations and gives a softer feel when hitting the ball. The core is made of Eva Feel rubber, which is especially suitable for soft and low balls.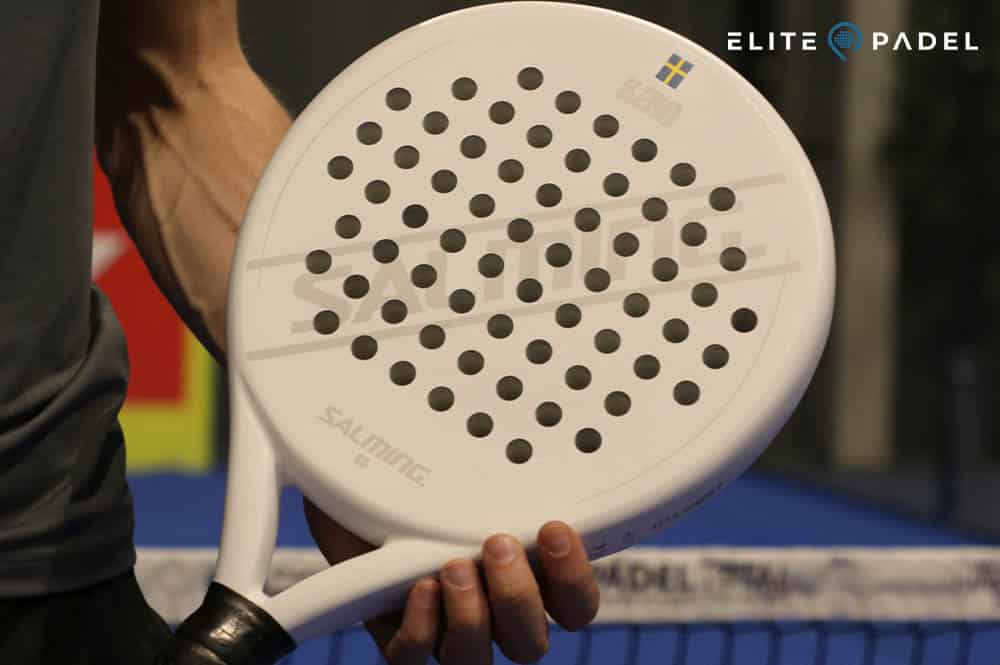 The balance point is at a low level, suitable for both beginners and those who prefer a more defensive game on the padel court. With lower balance, there is less stress on the player's wrist and elbow.
A round-shaped racket that also has a larger sweetspot. Beginners will find it easier to practise ball hits and different techniques.
A soft racket with a low balance point, round racket shape, soft core and a softer hitting surface shape. A soft racket is more ergonomic and easier for the player to handle.
What level of player is Salming Magician S5 suitable for?
This model from Salming can be suitable for players at beginner level and up to more advanced level. Players who are looking for a more manageable racket in a softer game. This soft package is also well suited for those who have muscle and joint problems, and need a racket that doesn't take pressure off their wrist and elbow.
Is the racket best suited for offensive or defensive play?
The Salming Magician S5 has characteristics that are most suitable for a defensive game. Soft characteristics that are useful for balls that come in low or the balls that are more slow. The low balance point creates less vibrations for the player, but at the same time it makes it difficult to handle high balls with good speed and power.
Information about the Salming brand
Salming Sport was founded in 2001 in Sweden, in collaboration with former professional hockey player Börje Salming. The sports the company focuses on are handball, floorball and running. The range includes clothing, footwear, equipment and accessories.
Ever since its inception, Salming Sport has worked to provide athletes and sportsmen with good quality equipment. As with Börje Salming's style, there is a lot of passion and willpower in their production.
Since the autumn of 2021, they now also produce equipment for those who enjoy the sport of padel. For example, different models of rackets and shoes, which are both light in weight and provide good stability during the game.
Read more about the Salming padel rackets and our other reviews.
Compare racket with other models
Benefits of Salming Magician S5 2022
The padel players who like defensive play can get several advantages with this racket. A large sweetspot and a low balance point also make it easier to handle, which is a great advantage for the beginner or other players who are looking for a lighter racket that will provide them with strengths in the defensive play style. 
For those players who like unique designs, this racquet is almost completely white. It is stylish, yet stands out and can be easily matched with white padel shoes.

It is a racket with high focus on balance and control during the game, so it may be difficult to play offensively with good strength with this racket model. It will then require extra power and experience from the player.
Disclaimer
All opinions given by Elitepadel and our writers are subjective and you may not agree. Elitepadel.se is a free platform for you as a visitor and is instead funded through collaborative links to our partners. You as a visitor are not affected by these links.